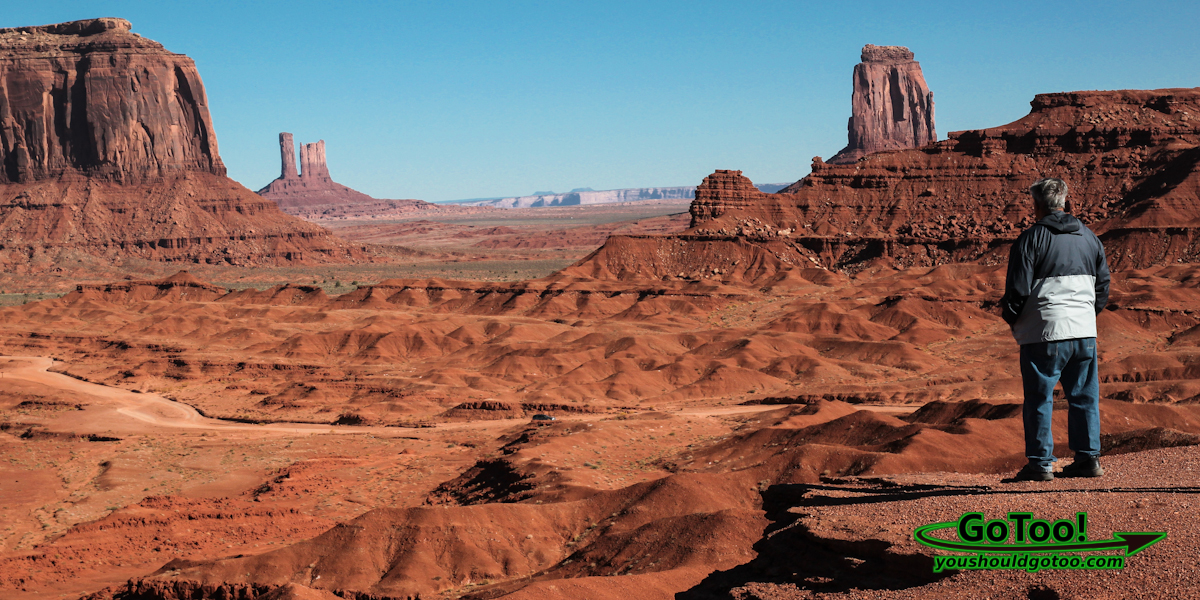 About Us


Hi! We are Lou and Barbara, a world traveling, nature loving couple searching out new and interesting places to explore, photograph and share with you our readers.CONTINUE READING
US Route 163, gives you a glimpse of what's in store for you long before you arrive. You may recognize this scene from the movie Forrest Gump
starring Tom Hanks. This is where Forrest, running north on US Route 163, decides to stop running and ends his cross-country run.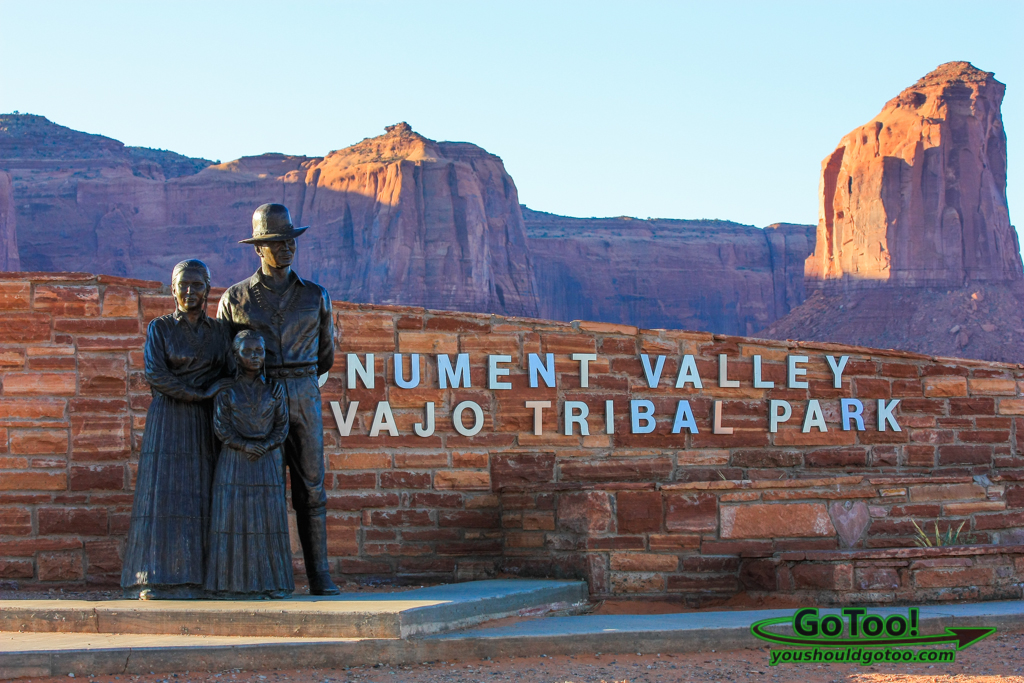 At the entrance to the Navajo Tribal Park you will pass this beautiful sculpture depicting a Navajo family.
What is Monument Valley?
The Navajo Tribal Park is best known for it sandstone buttes, some reaching as high as 1,000 feet. It is a park within the Navajo Tribal Reservation. The park entrance fee is $5 per person and children under 10 are free. A 17 mile dirt road takes you through the park, a 2-3 hour trip that offers spectacular views of the stunning scenery. Guided tours and horse rides are also available for an additional fee.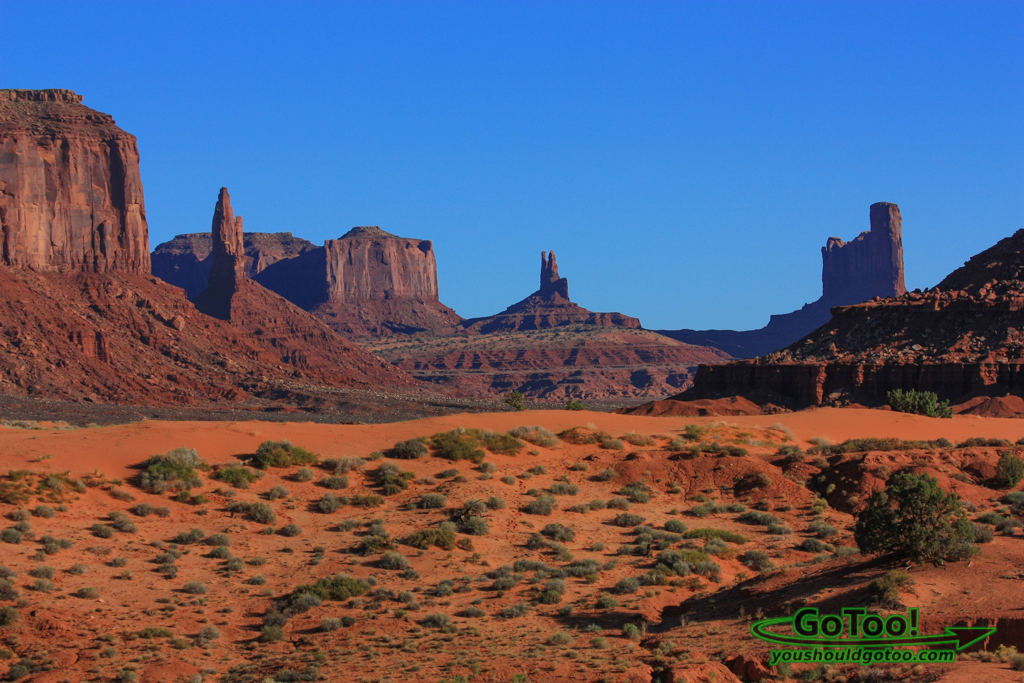 The park puts on a spectacular display of red sandstone formations known as mesas, buttes and towers. You may recognize the scenery from the many movies that have been filmed here which include; Stagecoach,  Easy Rider,  National Lampoon's Vacation, Back to the Future III, Thelma & Louise, Forrest Gump, Cars as well as 100's of Westerns.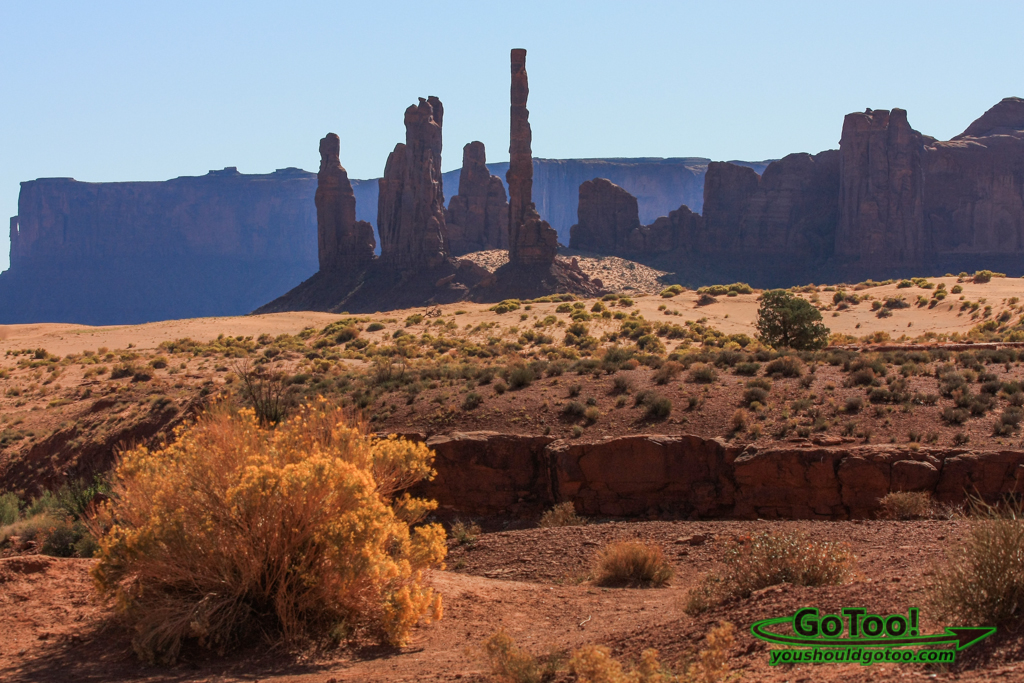 Spires and buttes viewed along the 17 mile loop drive within the park are brightly colored. Iron oxide in the aged siltstone gives the valley its red color while manganese oxide in the rocks gives them their blue-gray color.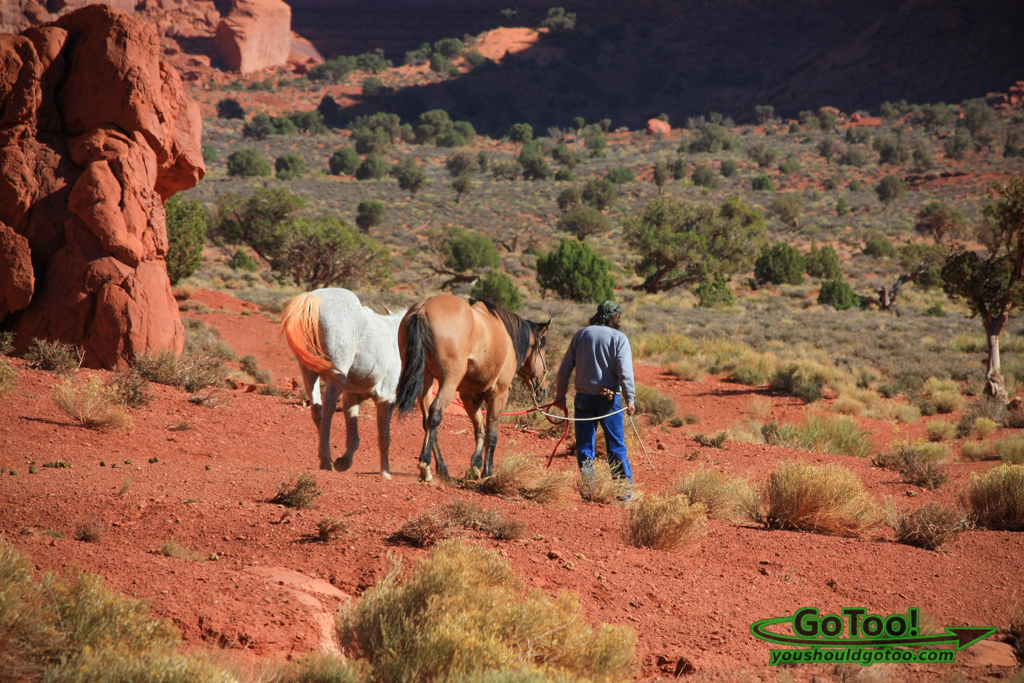 Horse rides and guided tours are available in the park. Due to its location on tribal grounds you will need to make arrangements for a guided tour to visit areas outside of the 17 mile loop road. Arrangements can be made for a group tour or a private tour. Only Navajo people are authorized to take visitors off the loop road and into the back-country.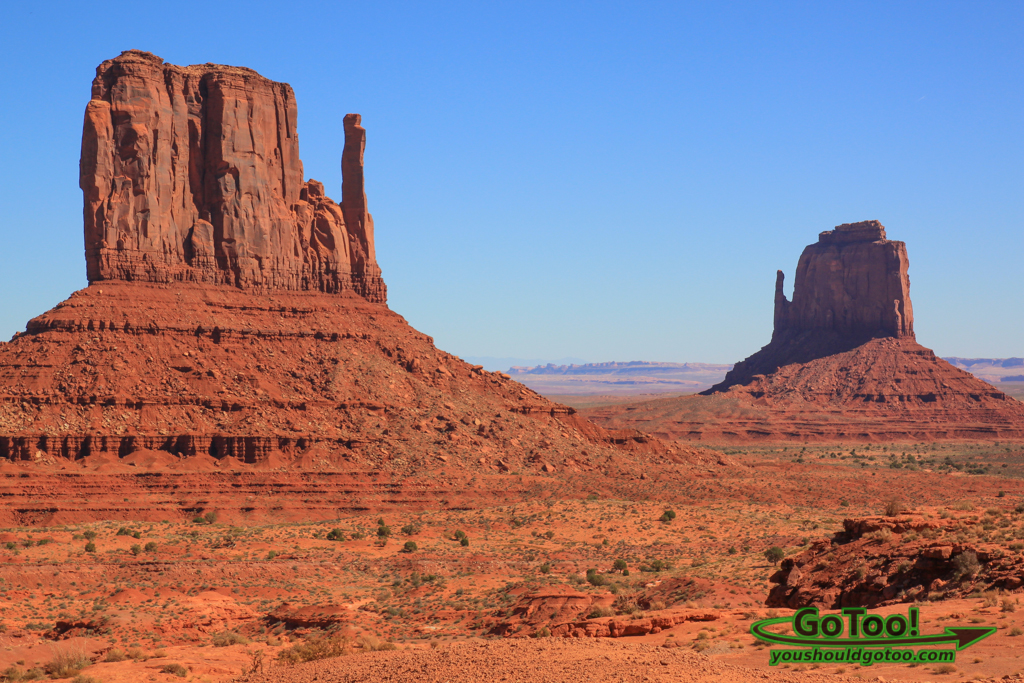 The Left and Right Mittens are iconic buttes that you may recognize from movie scenes filmed here. When visiting you may recognize many other areas from movies that you have seen.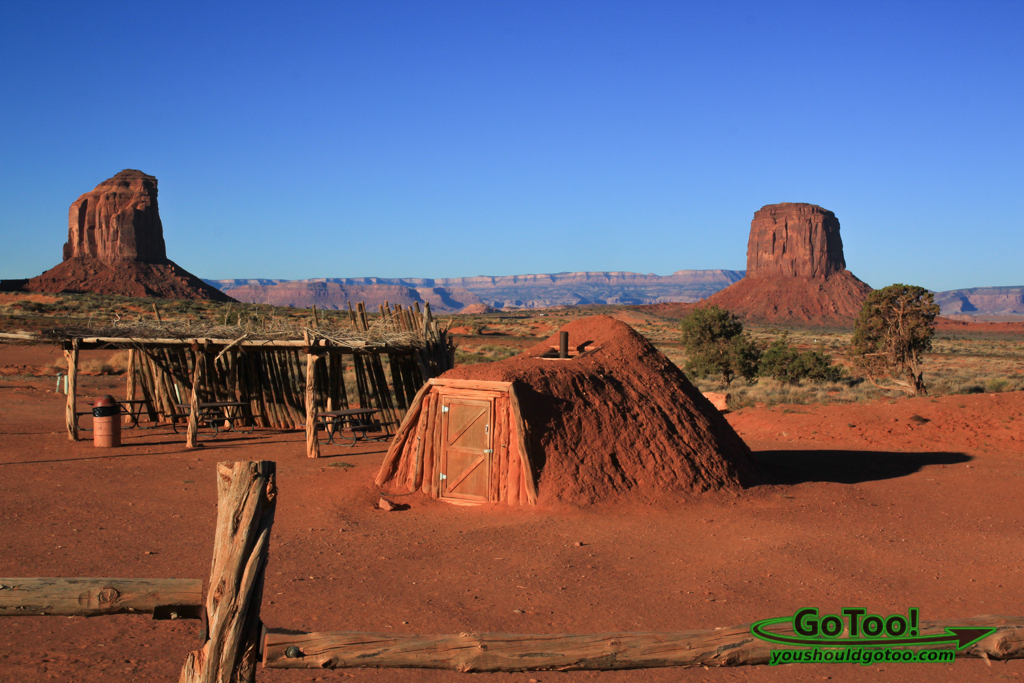 The Navajo Hogan is the sacred traditional home of the Navajo people. Every Navajo family, even those living in newer style homes would have a Hogan for ceremonies according to their religious and cultural beliefs.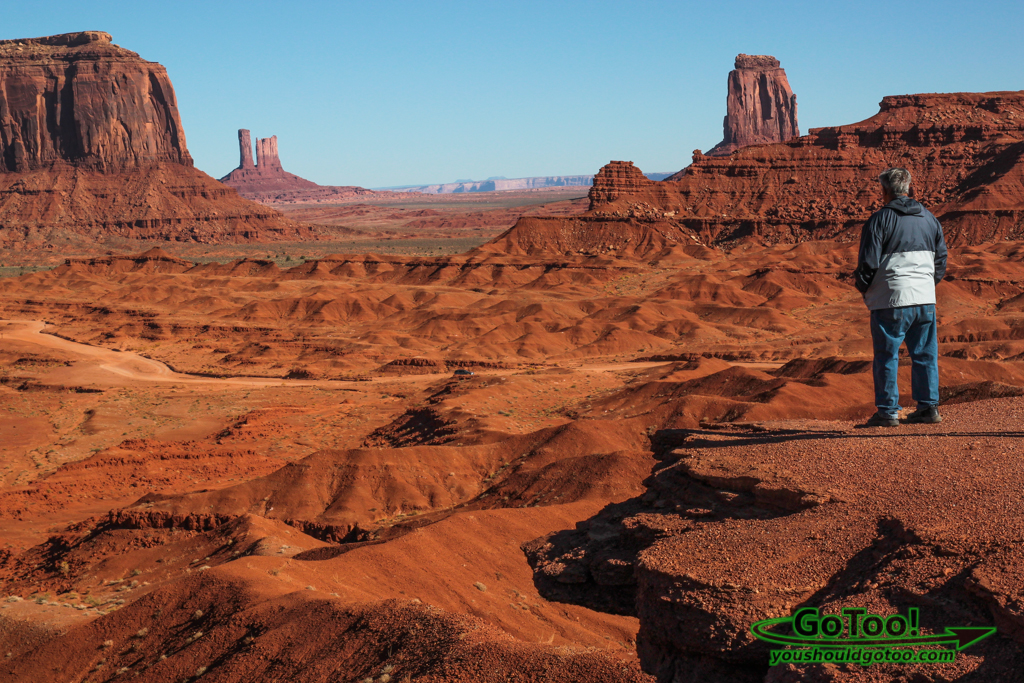 John Ford's Point displays a dramatic view of the valley. Hollywood film director John Ford found inspiration at this overlook while filming his many Western movies at this location.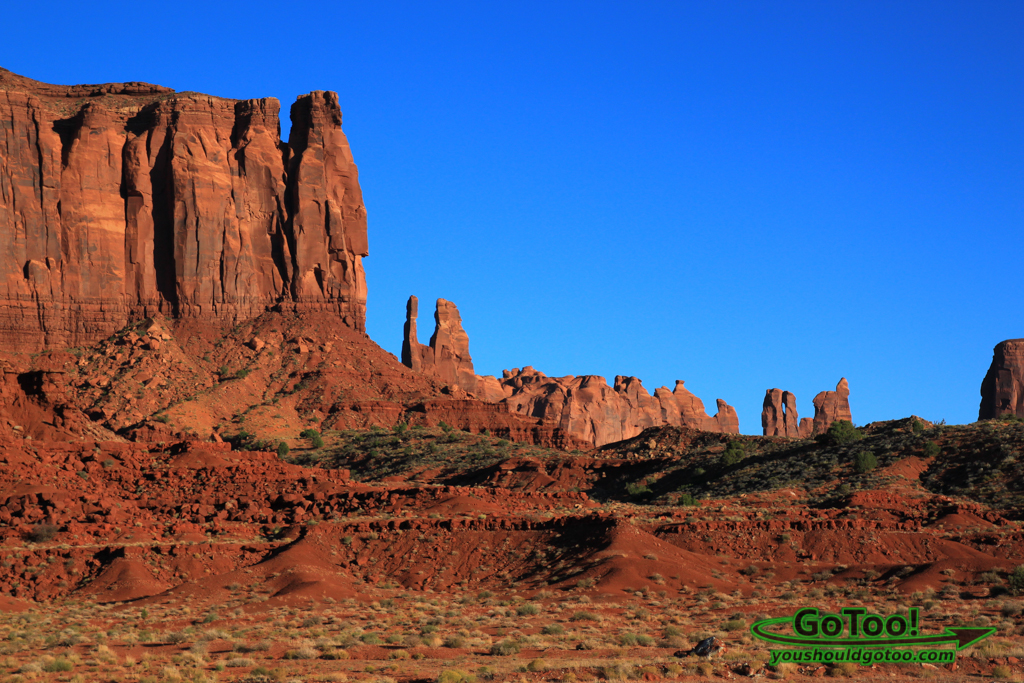 Huge buttes surround you along the drive in the valley.
Monument Valley Hotels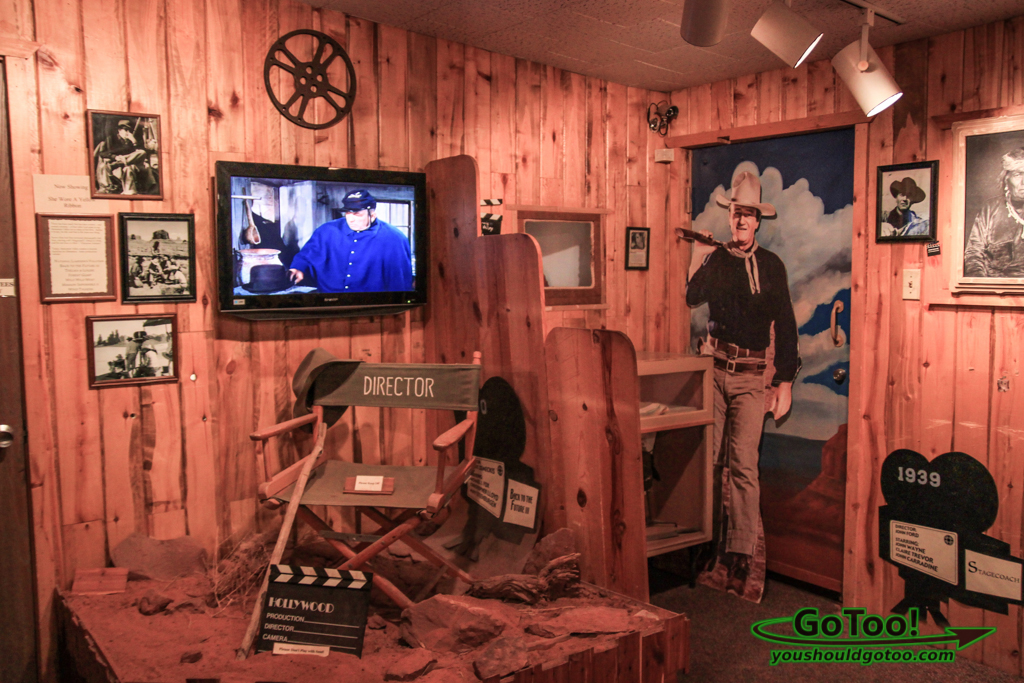 Goulding's Trading Post Museum located next to Goulding's Lodge has an outstanding collection of movie memorabilia from the many movies that have been filmed here as well as many other interesting exhibits. Monument Valley was the filming location for many John Wayne movies as well as numerous other movies.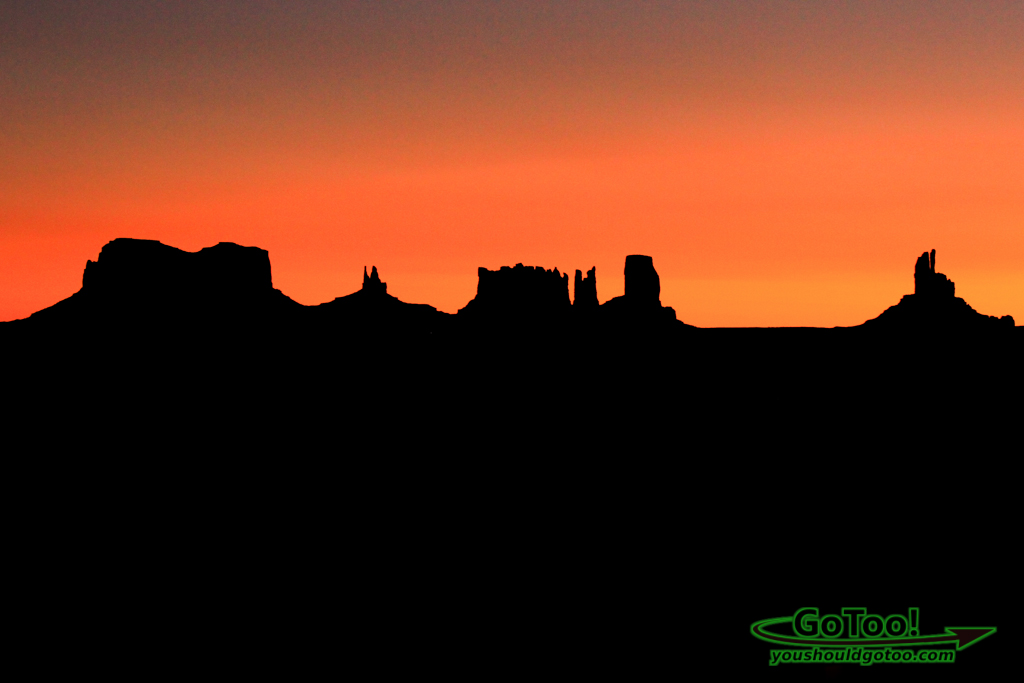 Sunrise was stunning. This was the view from our room at Goulding's Lodge. It was the beginning of a spectacular day for us!
Have you visited this spectacular park or do you recognize these scenes from a movie you seen? Let us know about your experience in the comments below.
Related Reviews-