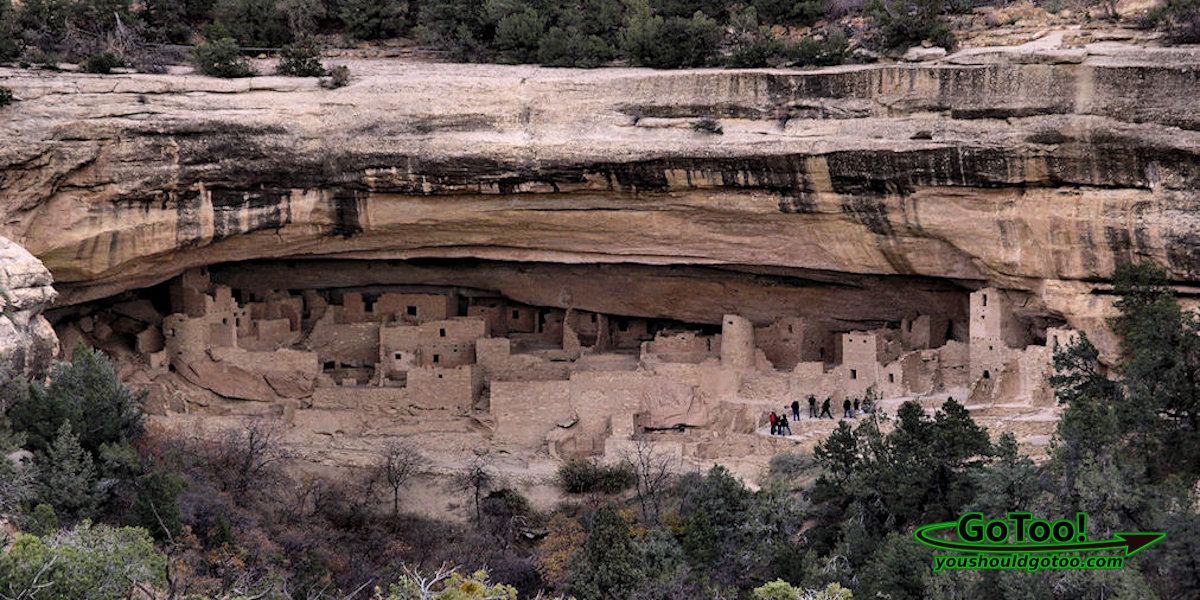 On our way to Mesa Verde National Park to avoid a blizzard that was headed to Denver…we were just a day too late, maybe next time! Mesa Verde National Park was not our intended destination.
After flying into Denver, Colorado we were excited about our ten day vacation high in the Rocky Mountains. We had no plans other than pick up our rental car, sightseeing, which included Garden of the Gods and checking out as many old mining towns and off road Jeep trails as we could.
Our plans quickly changed as an unexpected blizzard headed our way. So, we headed to lower ground and ended up in Cortez, Colorado. We thought Cortez was a good choice, Mesa Verde National Park was close by and we should be clear of the storm at this location. We checked into a hotel and headed to Mesa Verde planning on taking one of the ranger guided tours of the cliff dwellings … just how many things can go wrong, right?

What is Mesa Verde?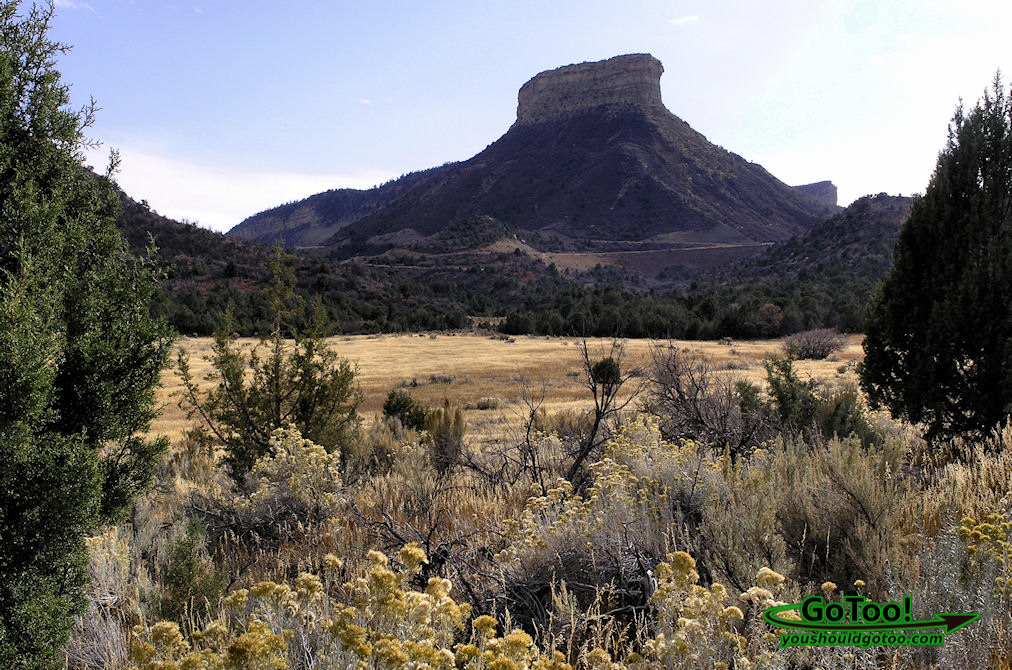 Mesa Verde is where the Ancestral Puebloans chose to build their cliff dwellings. They lived on the mesa top for approximately 600 years eventually moving to pueblos they built underneath the overhanging cliffs. They lived in these cliff dwellings for only 75 to 100 years. Why they left the plateau is still a mystery and we may never know exactly why they left the area but by the end of the 13th century they had all vanished.

Where is Mesa Verde?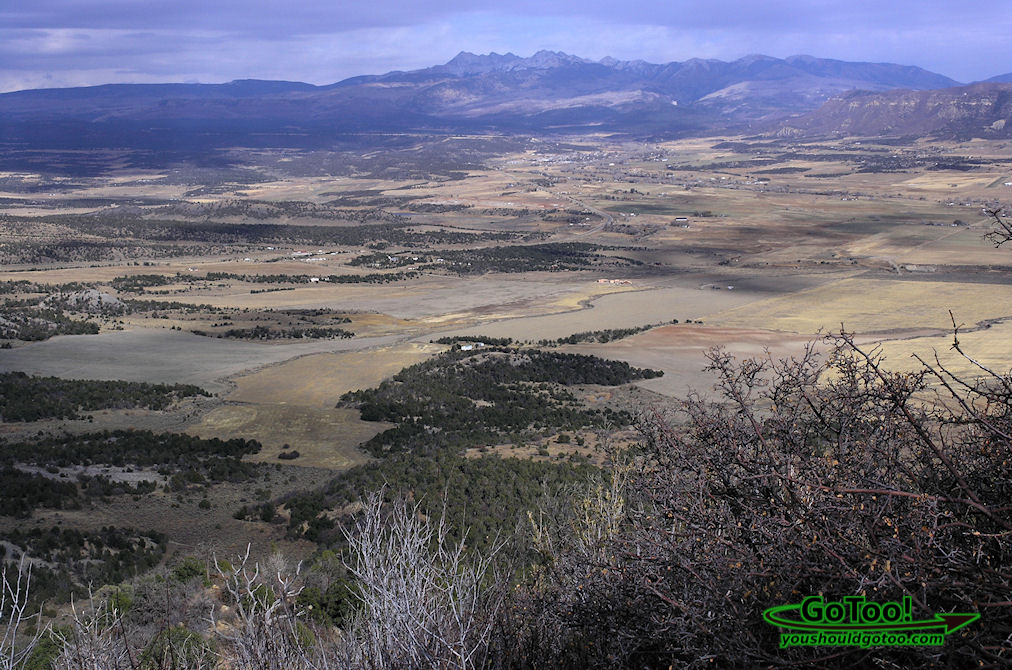 The park is located in southwestern Colorado between Cortez and Mancos on U.S. 160 and is open year round. Your first view of a cliff dwelling can be reached by a 20-mile drive up a winding, narrow road to the top of the mesa. There's a visitor center, lodge and a campground in the park. Tickets for the ranger guided tours of the ruins can be purchased at the visitor center.
YouShouldGoToo Our New and Growing
Zenfolio Gallery
. Metal Prints and Frames Available! Adding Additional Photos Weekly.
About Us
Hi! We are Lou and Barbara, a world traveling, nature loving couple searching out new and interesting places to explore, photograph and share with you our readers.CONTINUE READING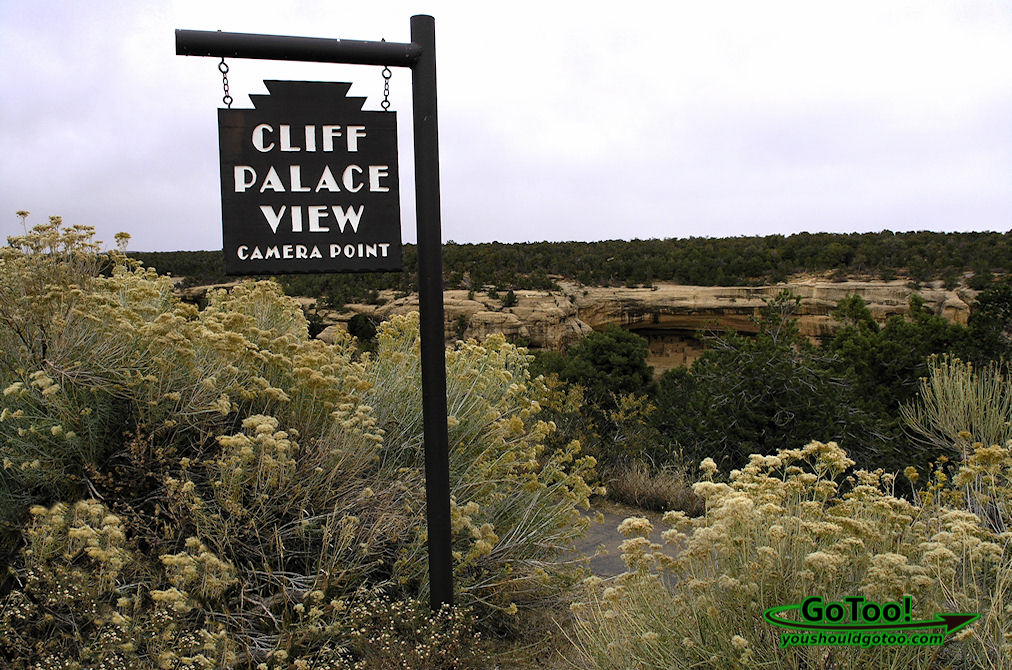 We arrived at the top of the mesa and, as I mentioned it's a 20-mile drive up a very winding, narrow road to get to the visitor center and we find…the visitor center is closed. Darn. Well, that's OK we can drive around the park, view some of the dwellings, take some pictures and come back in the morning to take the tour. Well, that was our plan. Little did we know that the weather was making other plans for us.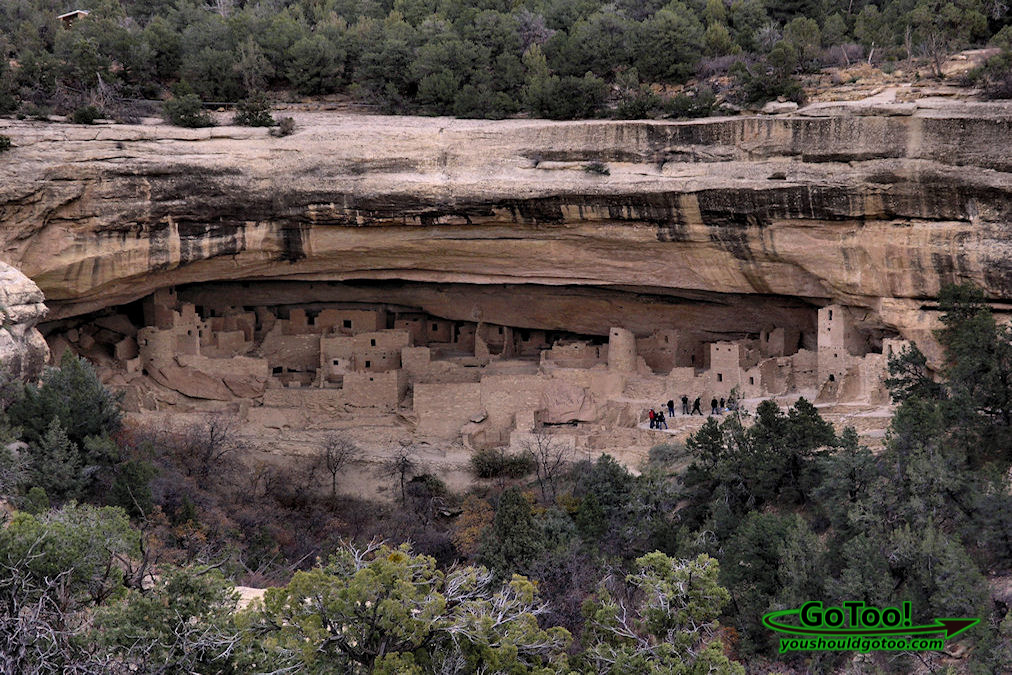 Cliff Palace is the largest of the ancient dwellings at the park and has 150 rooms as well as other open areas. You can purchase tickets to take a ranger led tour. The tour involves climbing several 8-10ft ladders and walking 1/4-mile round trip. From the Visitor Center, it's an 8-mile drive to the overlook where the tour begins.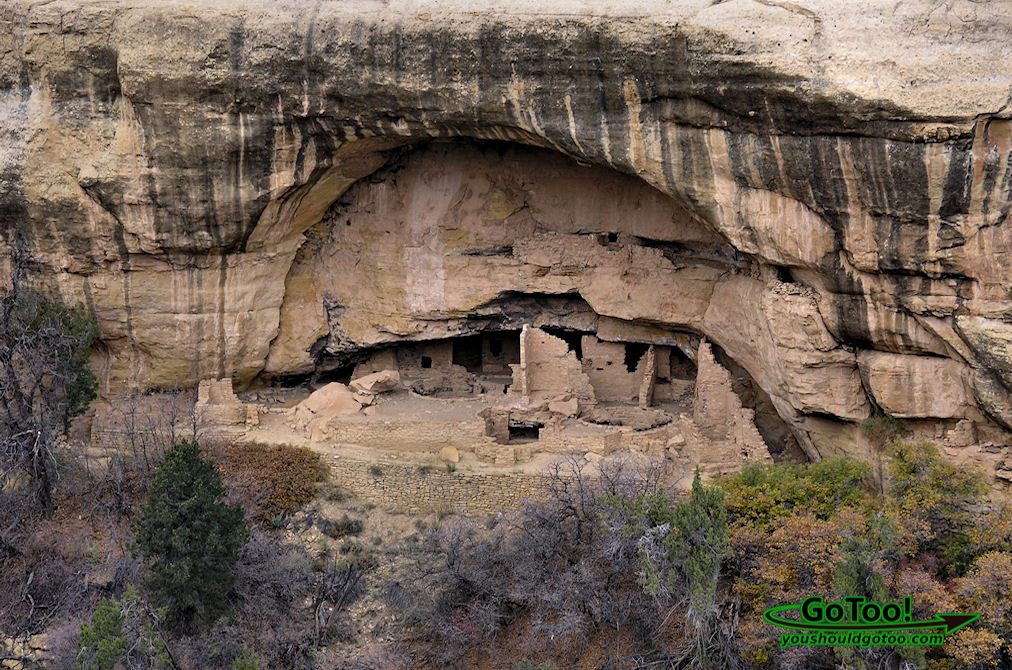 This is Oak Tree House as seen from the canyon rim. We drove the Mesa Top Loop Road and were able to view and photograph many of the sights in the park. Interpretive signs along the way explained the history of the area and the people that once lived here.
The Snow has followed us here!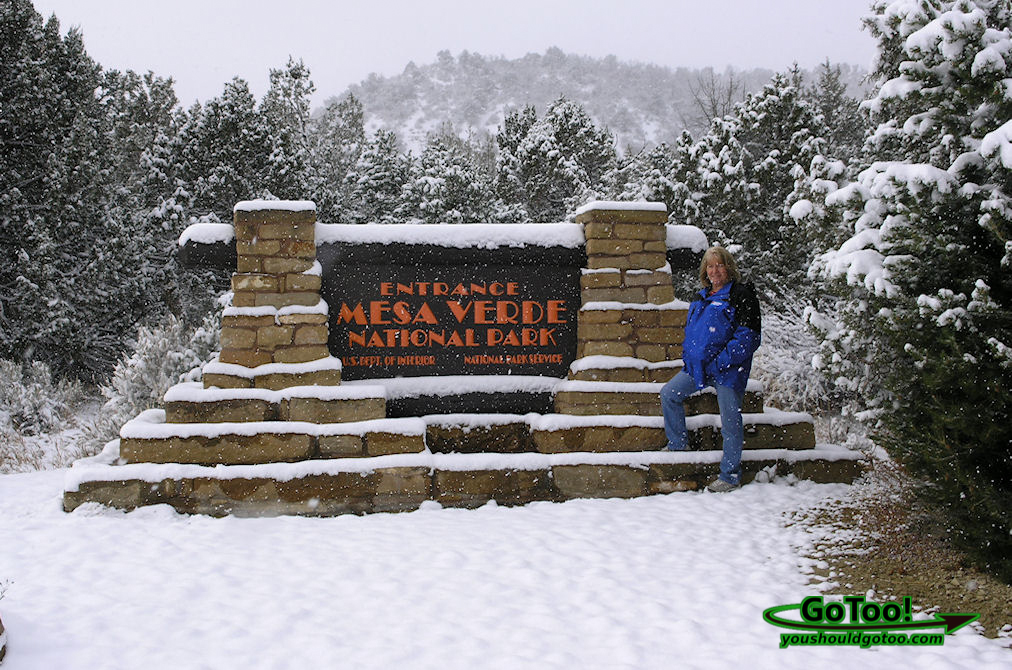 The entrance to the park was covered in snow! Things are just not going our way on this trip. We woke up in the morning to find that the snow had followed us to Cortez. It really did look beautiful and it wasn't enough snow to dampen our desire to visit the park so off we went again. The drive from Cortez to Mesa Verde is approximately 1-hour. The snow was beginning to come down harder now but we made it this far and we really wanted to take the tour so up we went.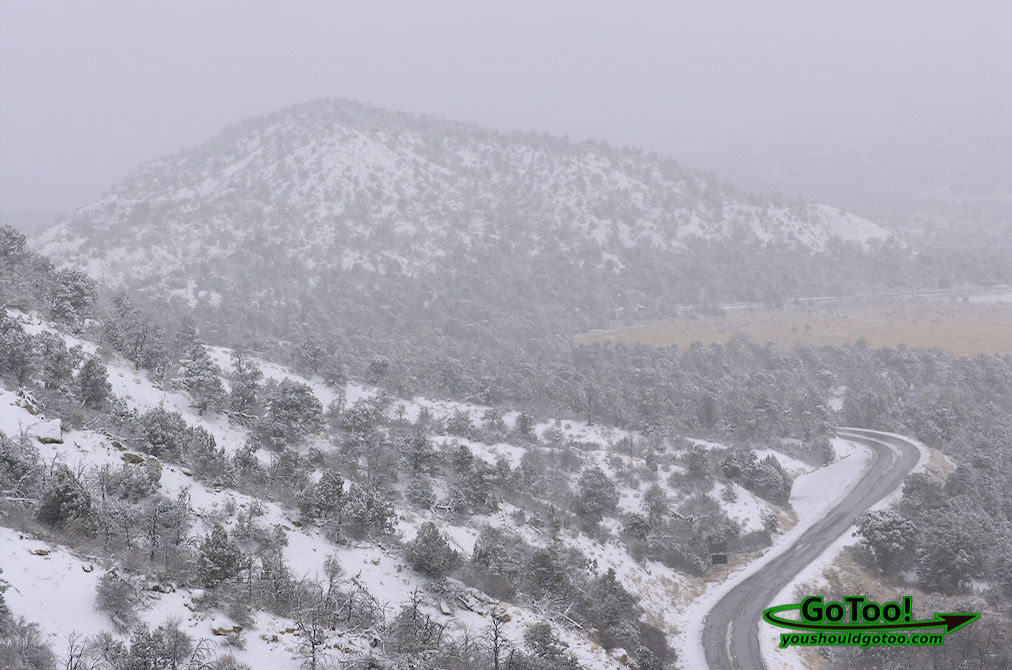 Driving slowly and cautiously we made our way up the winding, narrow, steep road. I know, I keep adding more adjectives to the road description but all are true about this road to the top of the park.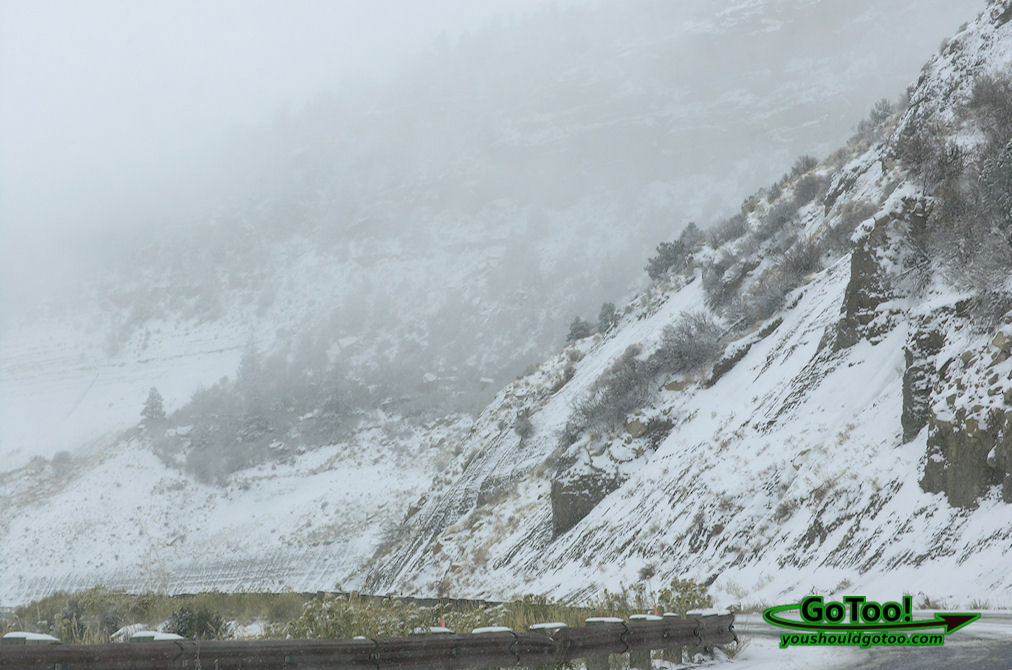 It was snowing harder towards the top of Mesa Verde and at this point it was time for us to turn around. We didn't want to get ourselves into trouble so back down we went. We gave it our best shot to make it to the top despite the snowy conditions. We would just have to find other things to do that day. What would you do if this happened to you while you were on vacation?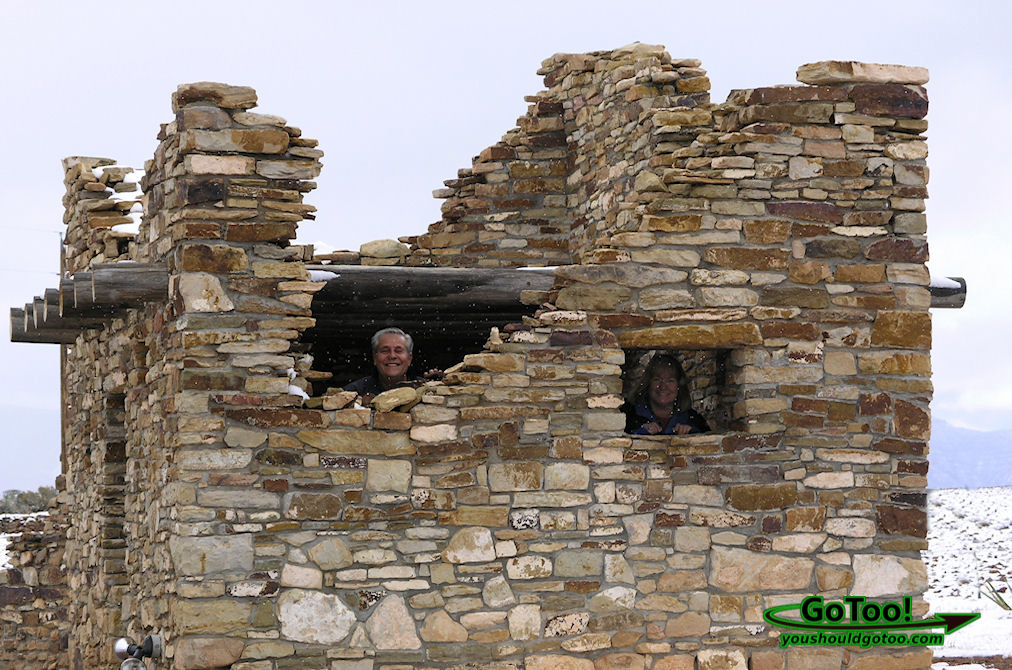 Lol…although not Mesa Verde, after leaving we spotted this structure nearby and decided it would have to do to satisfy our need to explore for the day!
Even though we didn't get to take the tour and enter the cliff dwellings at Mesa Verde we still enjoyed our first day there. We drove through the park, photographed the ruins from the overlooks and saw the area that the Ancestral Puebloan people called their home for so many years. Mesa Verde is an historical treasure, one that I feel privileged to have visited. We loved seeing the dwellings at Mesa Verde and would highly recommend it to anyone visiting this area.
Here is the link to the National Park Services Mesa Verde Plan Your Vistit page: http://www.nps.gov/meve/planyourvisit/index.htm
Have you had to change your vacation plans due to bad weather? How were you able to adjust?
Let us know in the comments below.
Related Reviews-