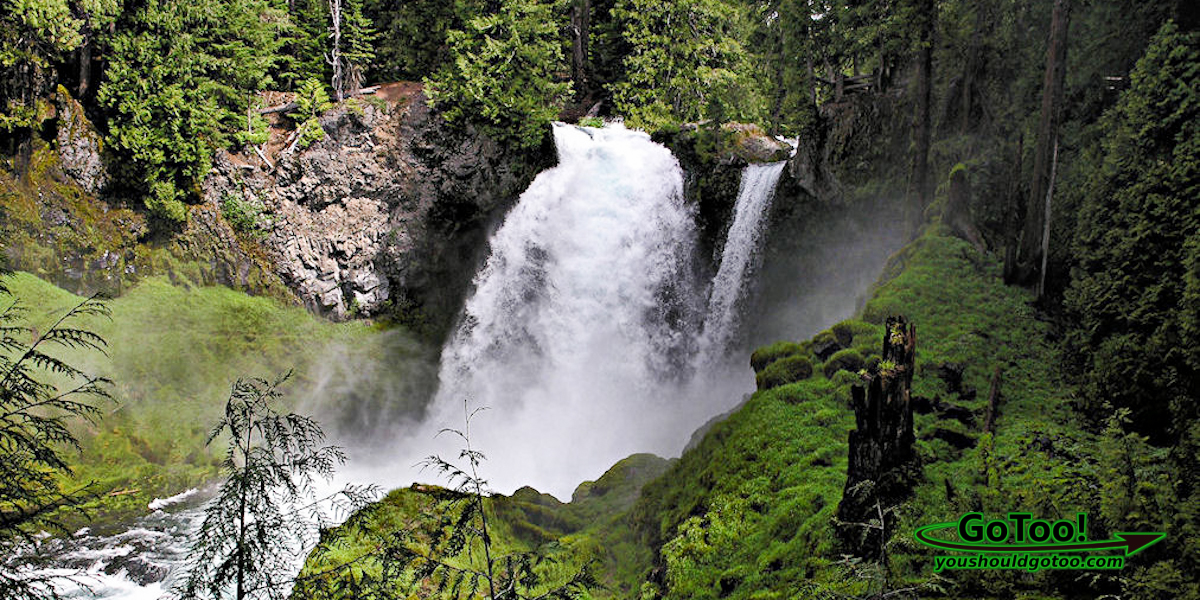 Sahalie Falls is the tallest of the three major falls along the McKenzie River Trail. The falls, which plunges nearly 100 feet, was featured in the Disney Movie Homeward Bound. This very impressive waterfall is the most famous of the three falls along the McKenzie River Trail.
Sahalie Falls along the McKenzie River Trail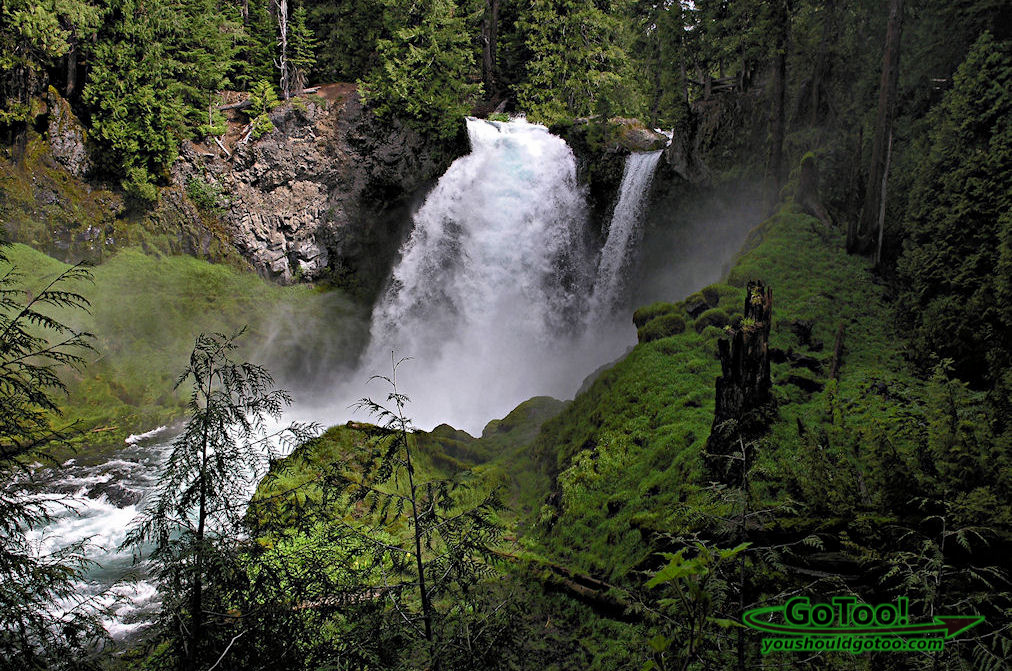 We started our hike on the McKenzie River Trail at the Sahalie Falls parking area. Arriving at Sahalie Falls we were immediately impressed by the size and volume of the falls. The falls is the first and tallest of the three major waterfalls along the McKenzie River and can be seen in less than 100 feet from the parking lot. The falls is divided into two segments when the river is running at high volume as seen in this photo.
Along the McKenzie River Trail
About Us


Hi! We are Lou and Barbara, a world traveling, nature loving couple searching out new and interesting places to explore, photograph and share with you our readers.CONTINUE READING
The  McKenzie River Trail is world known by hikers and mountain bikers who come from all over to experience this trail. Bike Magazine named it American's #1 Bike Trail in 2008. The bike trail is 27 miles long and  includes several stunning waterfalls. It passes through old growth forest and lava fields. There are also several old log bridges that cross the river along the way.
The Roaring McKenzie River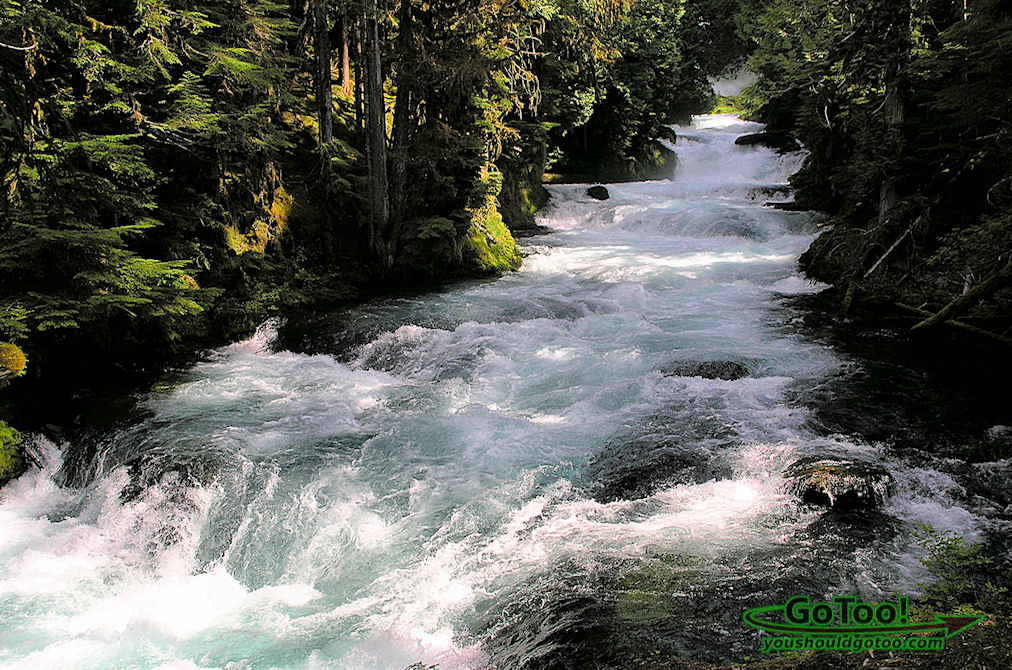 We found the McKenzie River Trail to be located in one of the most beautiful settings you can image. Although we found many amazing settings in Oregon that had spectacular scenery. We took the hiking trail along the river where you can hike from Sahalie Falls to Koosah Falls along an easy footpath.
View to Another Overlook along the Trail
Sahalie Falls to Koosah Falls is a short enjoyable hike. You can park on highway 126 at either falls, walk to the other falls and back. There are no bikes on this side, the bike trail is on other side of the river.
Koosah Falls along the McKenzie River Trail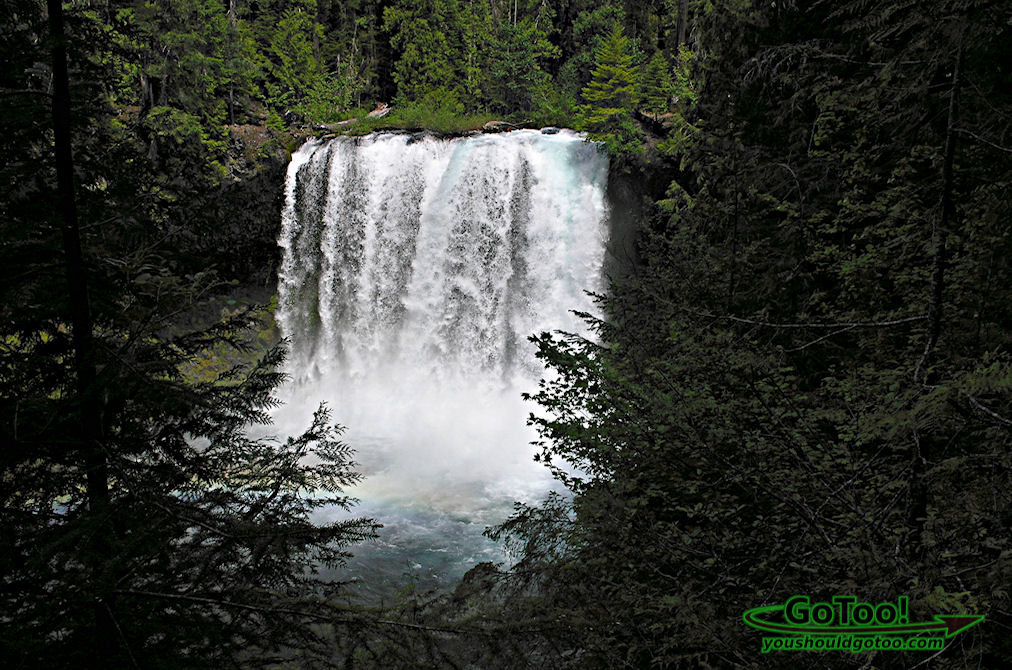 Koosah Falls plunges 70 feet in a dramatic cascade of misty, roaring water. Located in the Willamette National Forest approximately 60 miles outside of Eugene, Oregon both falls can be reached by a loop trail and can be seen at overlook points.
We loved hiking along the river, photographing and viewing the falls and surrounding scenery. This is truly one of the most peaceful and scenic areas we have visited. For more information on the trail that connects Sahalie Falls and Koosah Falls you can visit the Willamette National Forest site.
Have you been to Sahalie Falls or Koosah Falls? We'd like to hear about your experience too!
Related Reviews-