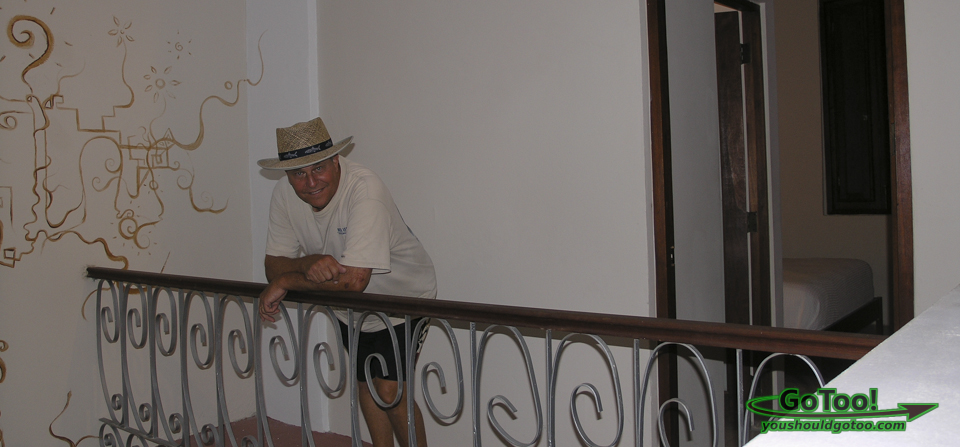 We found Da House Hotel in Old San Juan, PR to be a Bohemian style hotel with an artistic flair in a colorful Caribbean setting. Its location just above the Nuyorican Café in the center of Old San Juan puts you within walking distances to most sights, restaurants and shopping.
The guestrooms, named after famous local artist, are tastefully decorated with antique furnishings and local art giving them old world charm. We have always found the rooms at Da House to be clean and comfortable though the bathrooms can be on the small side. There are no TVs, elevators or restaurant but we think its central location in Old San Juan and reasonable prices make up for anything the hotel may lack.
Rooms have air conditioning, phone, high-speed Internet and private bathrooms. Guest can enjoy the rooftop sun deck with a whirlpool. But be warned – on nights when the live salsa band is rocking at the Nuyorican Café below, the rooms overlooking the alley and close to the party, enjoy the music all night too! We found the interior rooms however to be quieter and not a problem.
Da House Hotel on Calle San Francisco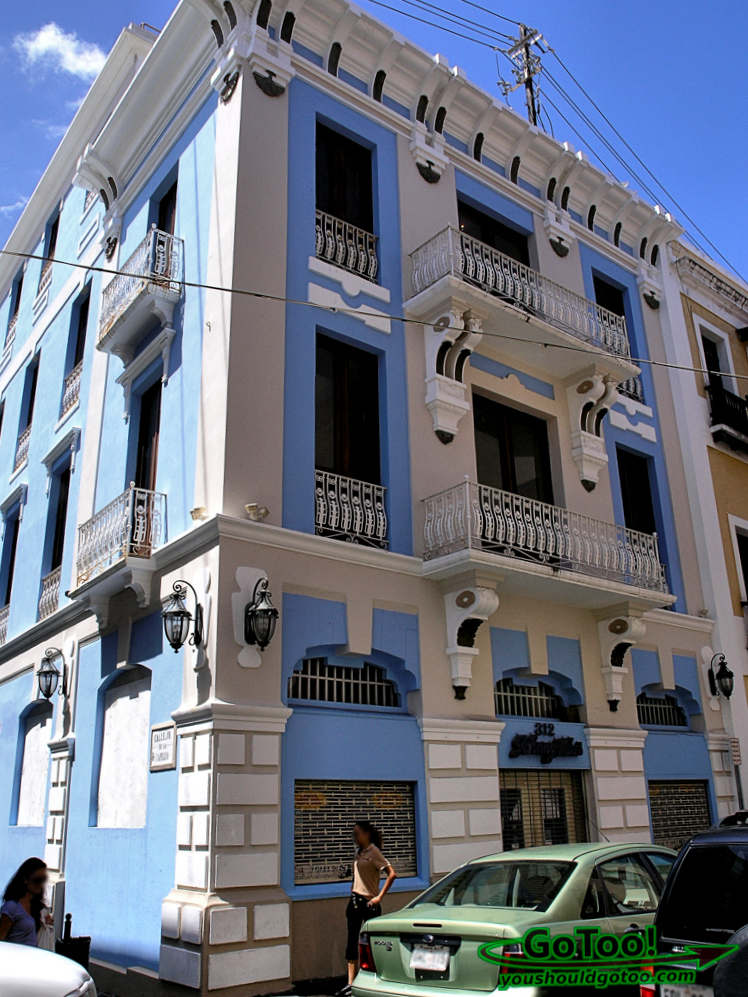 Da House Hotel in Old San Juan, PR is located at 312 Calle San Francisco at the corner of a small alleyway called Callejon de la Capilla.  Caribbean colors so familiar in Old San Juan decorate the outside of the hotel. If you are driving, parking is limited on the streets of Old San Juan making it sometimes difficult to find a spot near the hotel. There's a public parking garage nearby. You can unload your luggage at the hotel before parking your car and the staff will store it for you.
About Us


Hi! We are Lou and Barbara, a world traveling, nature loving couple searching out new and interesting places to explore, photograph and share with you our readers.CONTINUE READING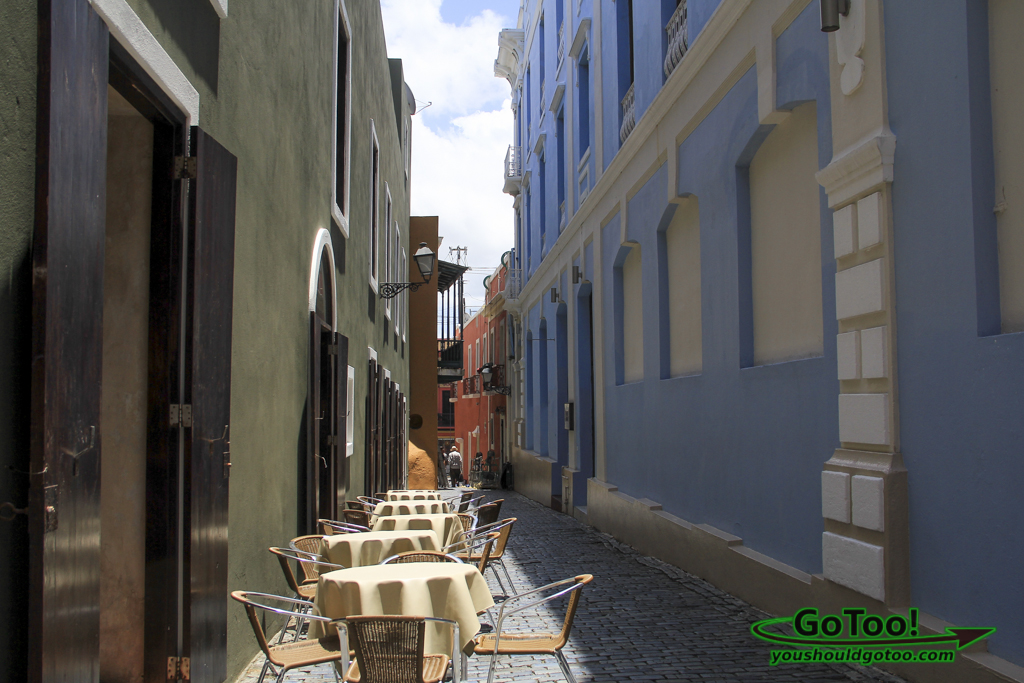 Callejon de la Capilla, a small alleyway off of Calle San Francisco, is where the side entrance to Da House is located. It is also where the Nuyorican Café plays salsa music till the wee hours of the night. The front entrance to the hotel is located on Calle San Francisco.
Da House Hotel Alley Side Room Above the Party
This room at Da House is above Nuyorican Cafe and the party below. The shutters can be opened if you'd like to take in the full party atmosphere! This  room location may not be for you if you plan on getting a quiet nights sleep on a weekend night.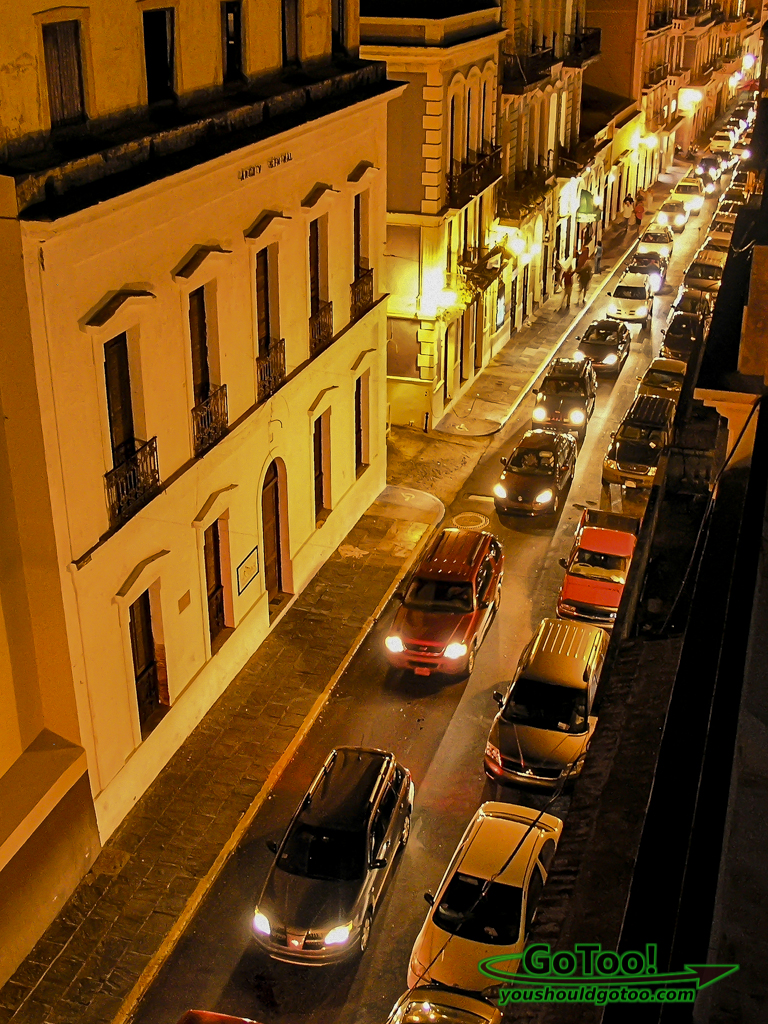 Da House rooftop view of Old San Juan on a Saturday night. Weekend traffic can get busy and noisy in Old San Juan but we find that to be part of the experience of the city's lively atmosphere.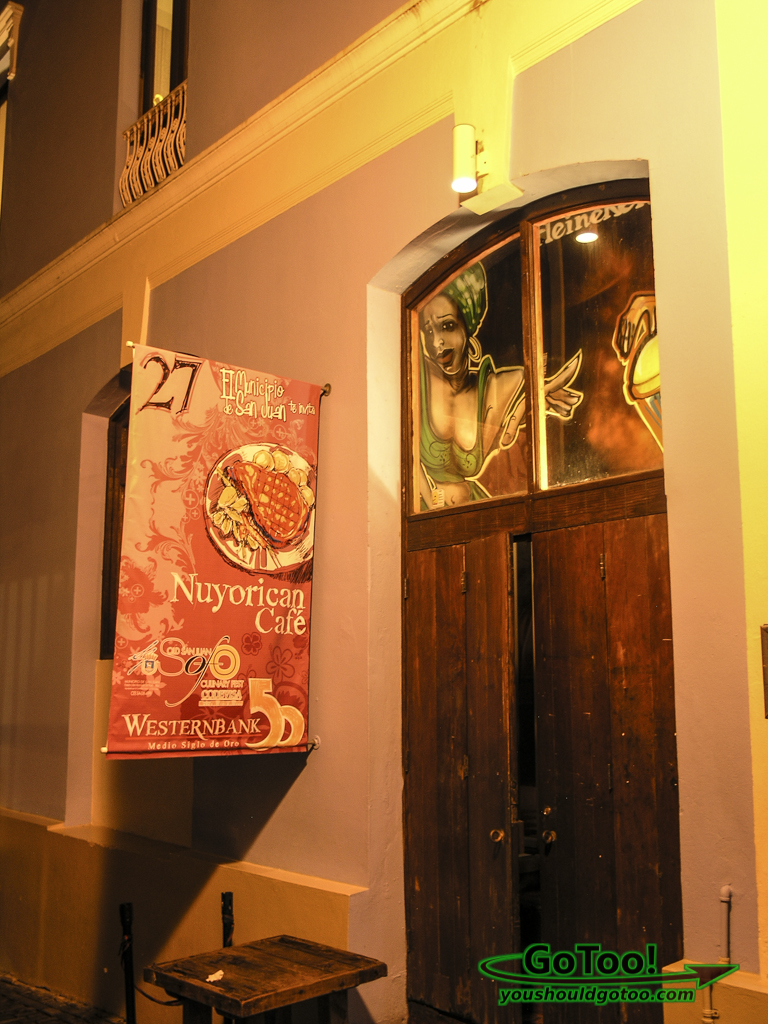 Da House Hotel Street View Room Overlooking Calle San Francisco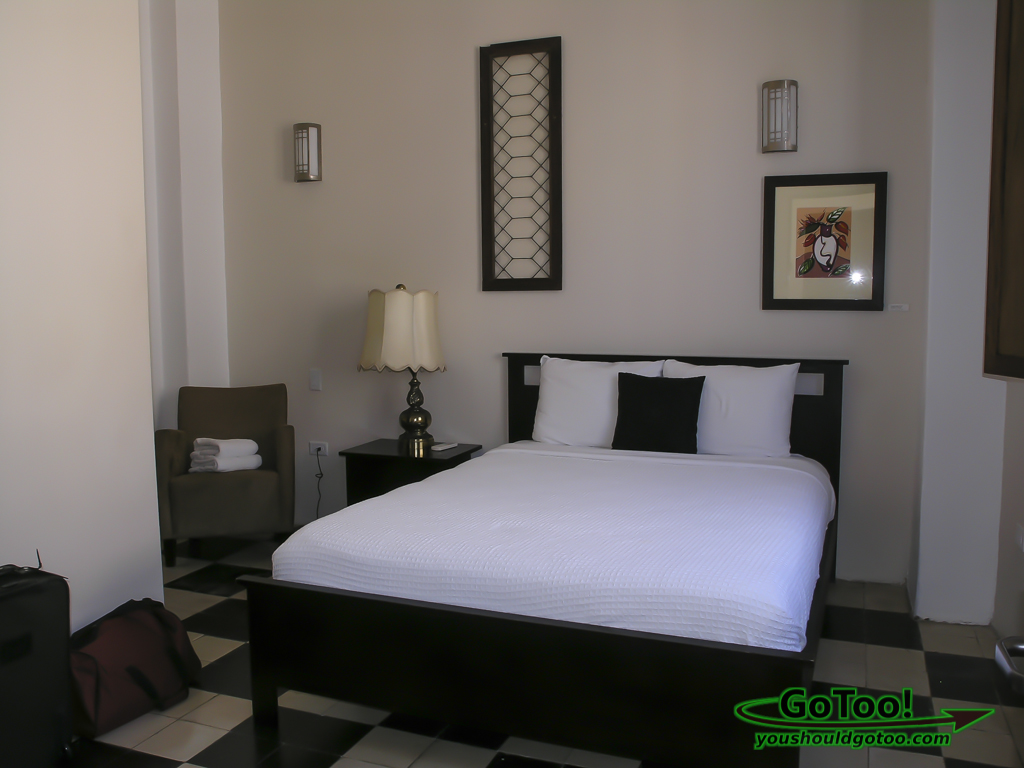 This room in Da House Hotel overlooks San Francisco Street with a view of the Francisco Chapel across the street which was built in 1756. We found this room to be much quieter than the ones above the party. Although there were some street noises it was not a problem for us.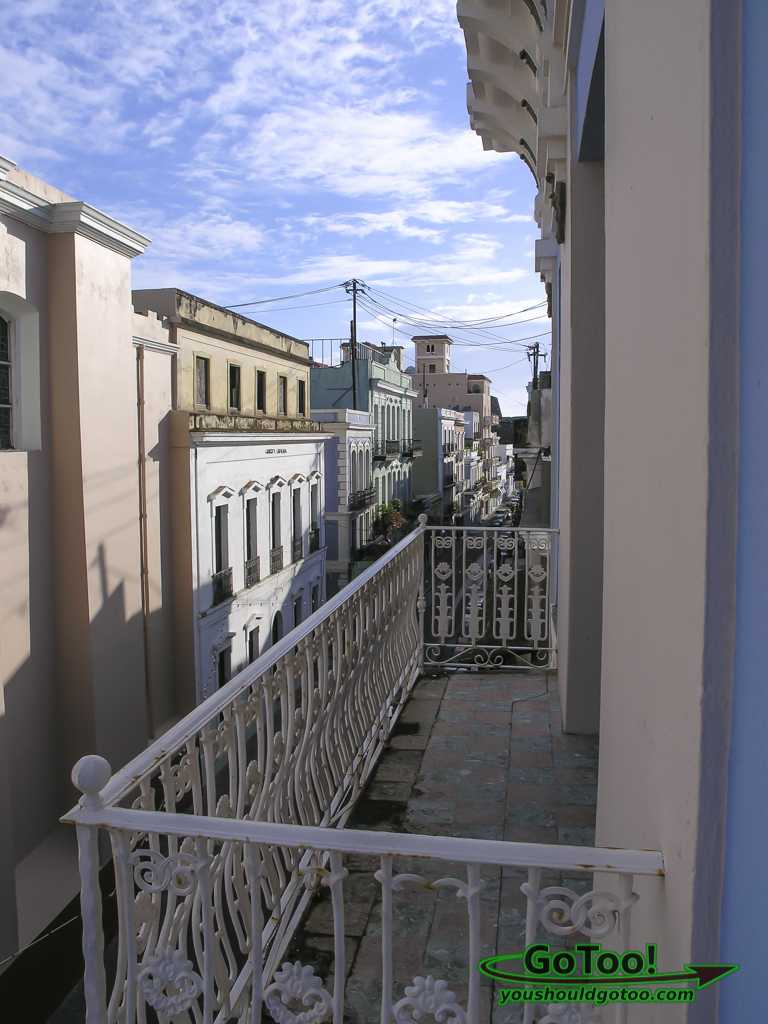 A balcony just outside this room gives you a view of Calle San Francisco and the colorful buildings that line the street. Isn't that Caribbean sky amazing?
Da House Hotel Interior Room Upper Floor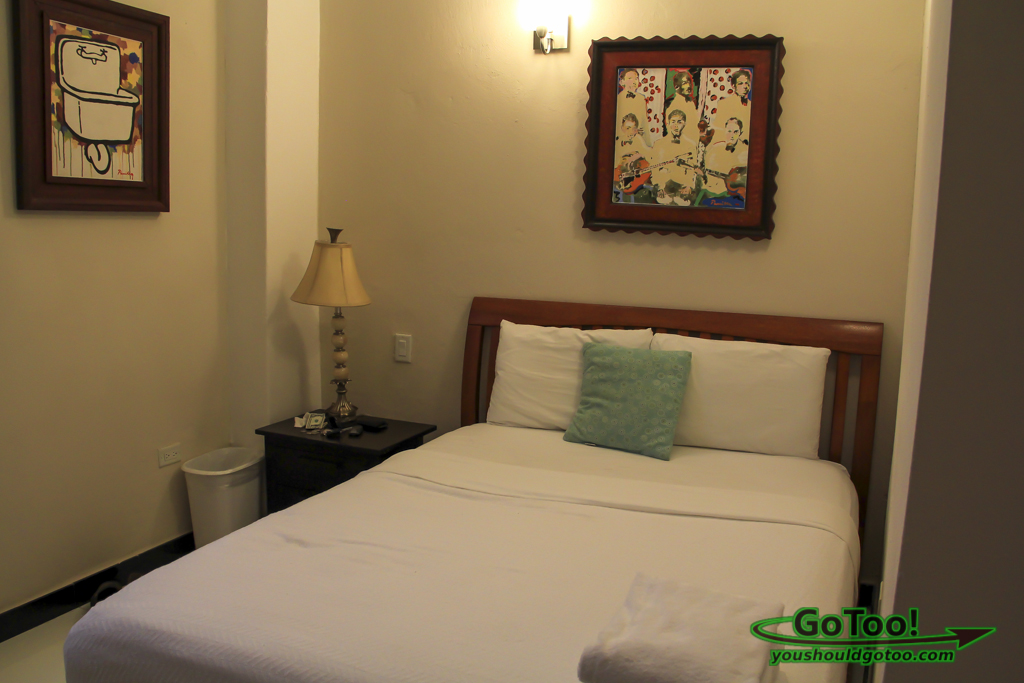 This room at Da House is an interior room on the 3rd floor away from the party. We found this room to be very quiet. It's located near the stairs and the rooftop sundeck. We could hear people at night as they used the stairs by our room but fortunately they weren't noisy and didn't disturb us.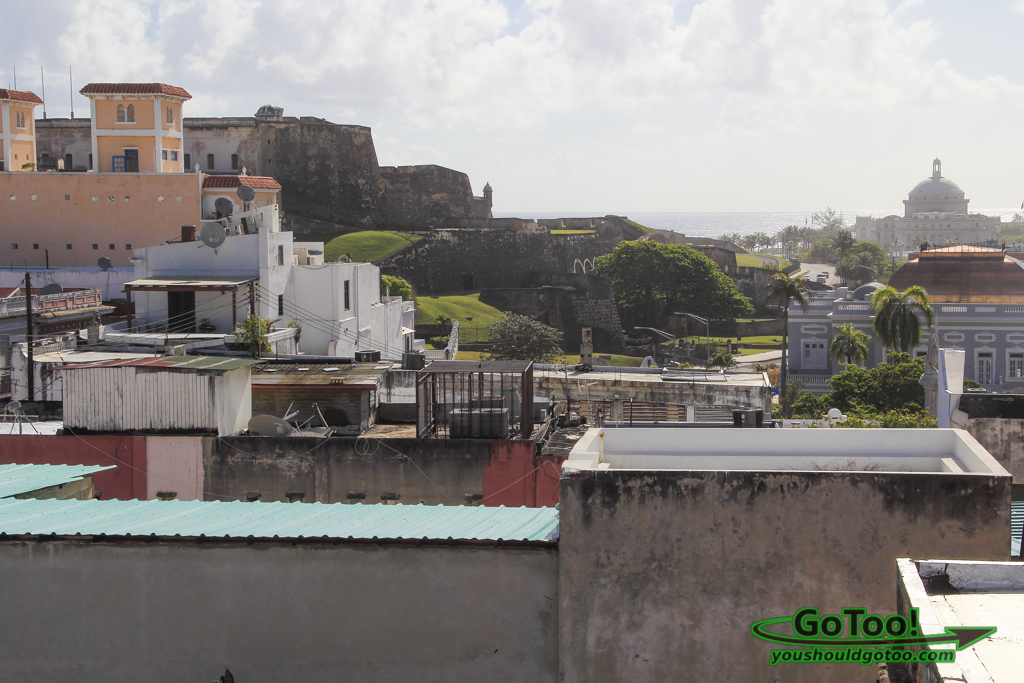 We enjoyed the rooftop view at Da House Hotel. This is the early morning view of Old San Juan, the Atlantic Ocean and San Cristóbal Fort. Time to have breakfast and spend the day exploring Old San Juan; it looks like it's going be another beautiful day in the Caribbean sunshine!
We checked Da House Hotel's website for detailed information about each room's expected noise level, views, price and availability. We also called the hotel directly to get our questions answered. The staff has always been very helpful in assisting us in choosing a room that was suited for our needs and with anything else we may have needed.
The hotel is located at 312 Calle San Francisco, Old San Juan, Puerto Rico
Phone: 787-977-1180
Related Reviews-