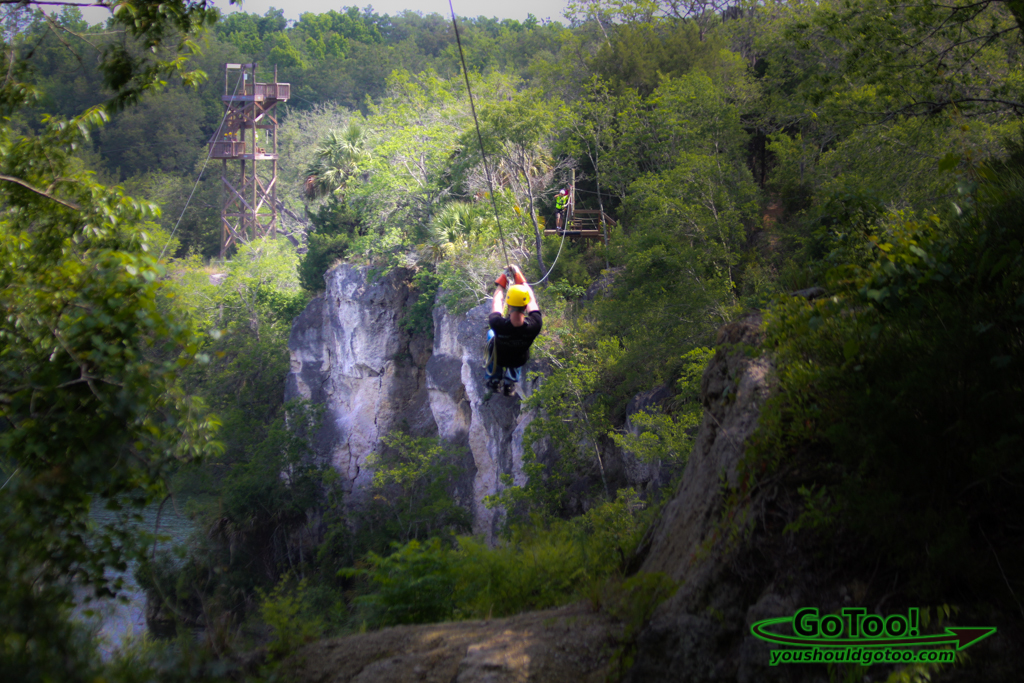 We arrived at The Canyons Zip Line and Canopy Tours in Ocala, Florida at our scheduled time to zipline and I for one wasn't prepared for what I saw. The zipline course is built over an abandoned limestone quarry. In a flat state like Florida I didn't expect to see wide canyons with steep rocky cliffs towering over huge lakes below, but that's exactly what I saw!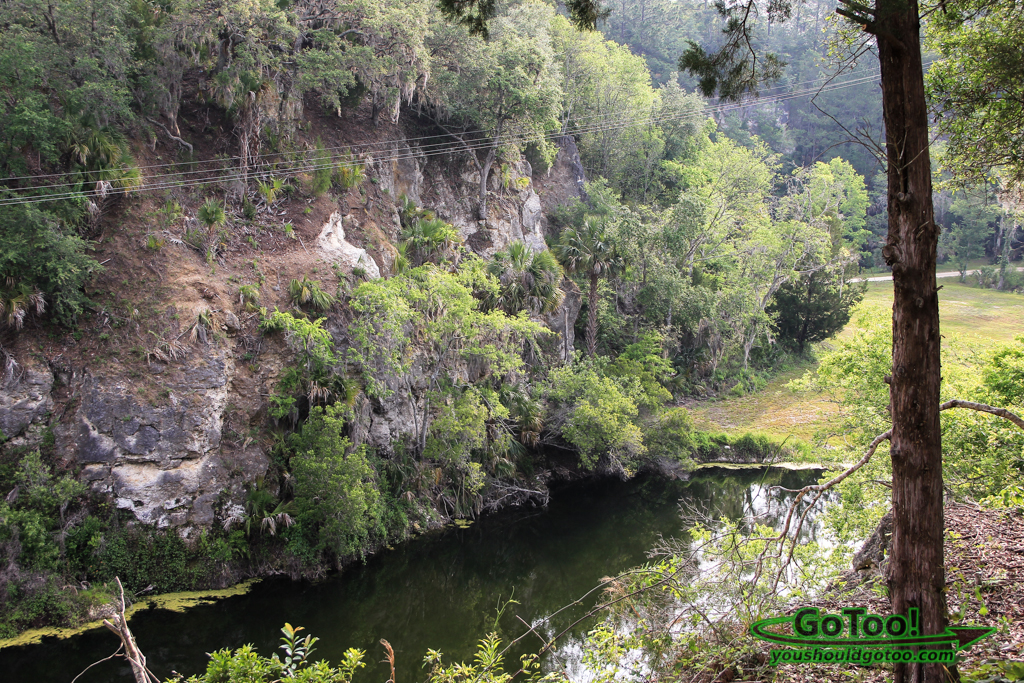 OK, I admit it…I was terrified! But I didn't tell anyone. I just said I was a "little nervous." Ha! You must have nerves of steel and not even slightly afraid of heights to NOT be a little terrified of this venture called ziplining! I've wanted to try ziplining ever since I first viewed an exciting video a few years ago. So this was my chance. Six members of our family went for a Mother's Day outing and I can tell you now…IT WAS A BLAST!
What is Ziplining?
Ziplining is a high-adventure sport quickly becoming one of the fastest growing thrill activities. It consists of a pulley suspended on a cable mounted on an incline. The zipline is designed to allow the user, propelled by gravity, to travel from the top to the bottom of the incline. A cable attached to a free moving pulley and harness is attached for a rider. Thrill seekers and nature lovers alike love this experience.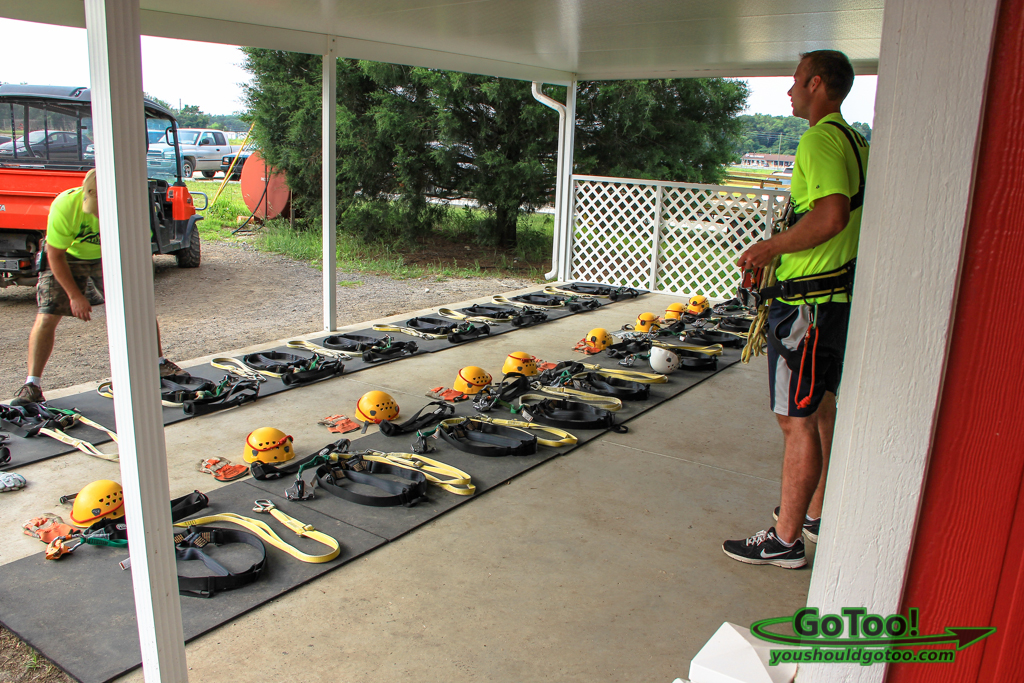 About Us


Hi! We are Lou and Barbara, a world traveling, nature loving couple searching out new and interesting places to explore, photograph and share with you our readers.CONTINUE READING
After being introduced to our guides, and signing out consent forms we were outfitted with our harnesses and safety equipment. Our guides made the day even more enjoyable by joking around, which made us feel more at ease. At the same time they never let us go without complete safety checks along the entire course. They were friendly and knowledgeable but safety was their first priority.
Where is Canyons Zipline and Canopy Tours?
Canyons Zip Line & Canopy Tours is located at 8045 NW Gainesville Rd. near the CR326 intersection in Ocala, Florida, approximately 1 mile from I-75 exit 358.
Canyons Zip Line & Canopy Tours is located at 8045 NW Gainesville Rd. near the CR326 intersection in Ocala, Florida, approximately 1 mile from I-75 exit 358. Two other nearby points of interest we have reviewed are Downtown Disney Marketplace located approximately 1-1/2 hours southeast and the Historic City of St. Augustine which is located less than 2 hrs northeast of Canyons Zip Line & Canopy Tours.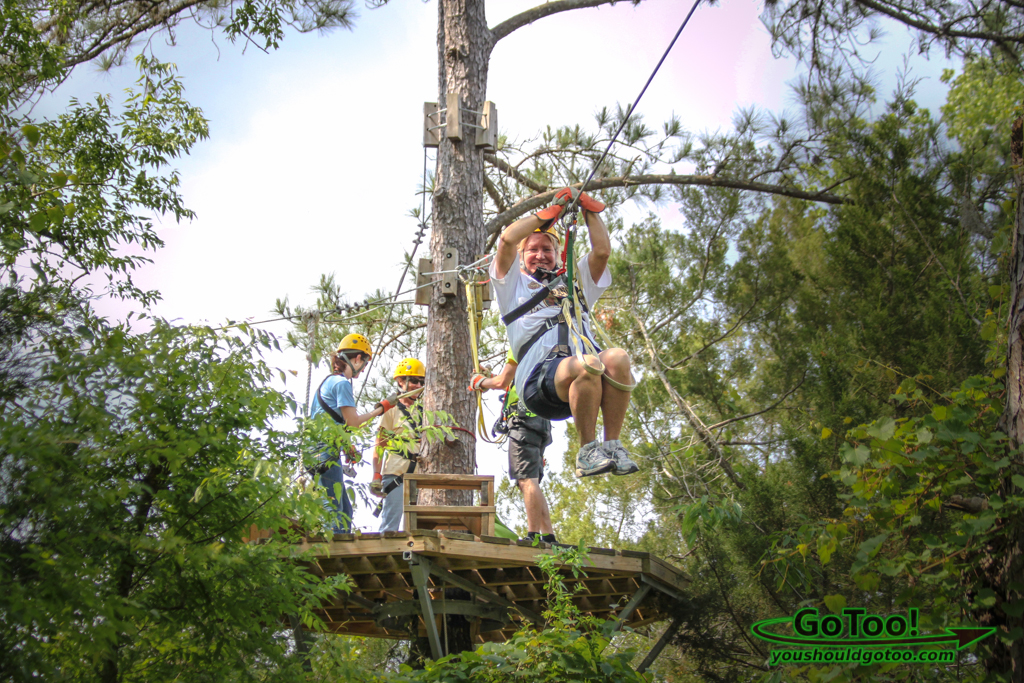 After a short hands-on ground school session on how to slow down and stop we were ready to go ziplining. We were instructed on the different hand signals to watch for and how to use our gloved hand as a brake on the overhead cable. Before going to the main ziplining course we felt well prepared to zip the canyons!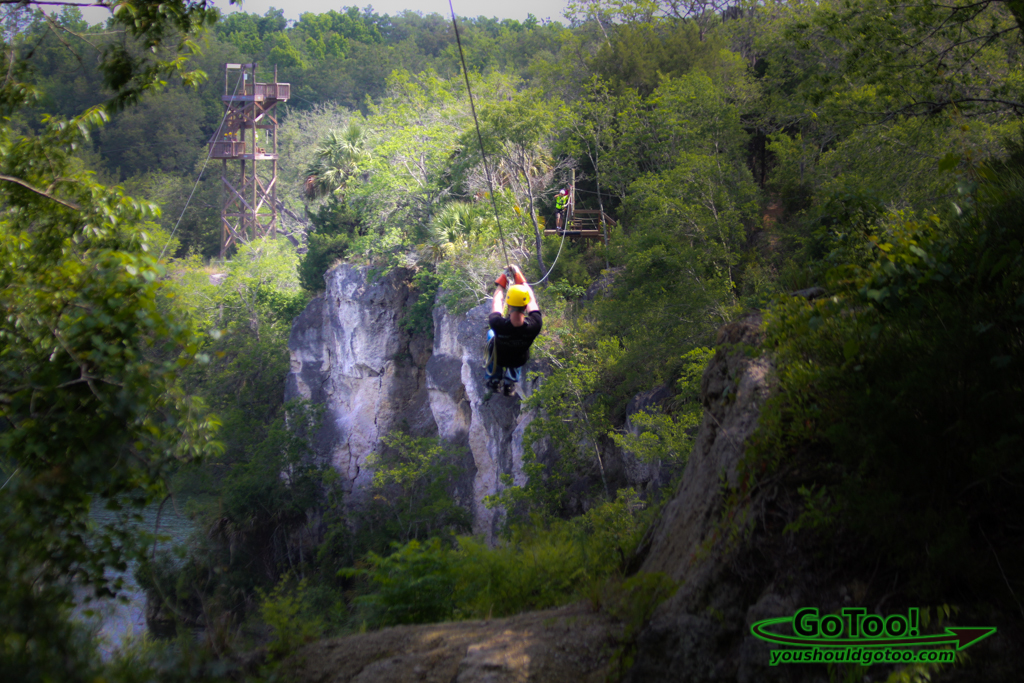 The scenery while ziplining at The Canyons Zip Line and Canopy Tours is incredible. You won't see this kind of scene anywhere else in Florida! After a couple of short lines we were all zipping like pros. My knees were still shaking but there was no fear involved, I guess it was just the excitement of it all. The entire zipline experience was more thrilling than frightening.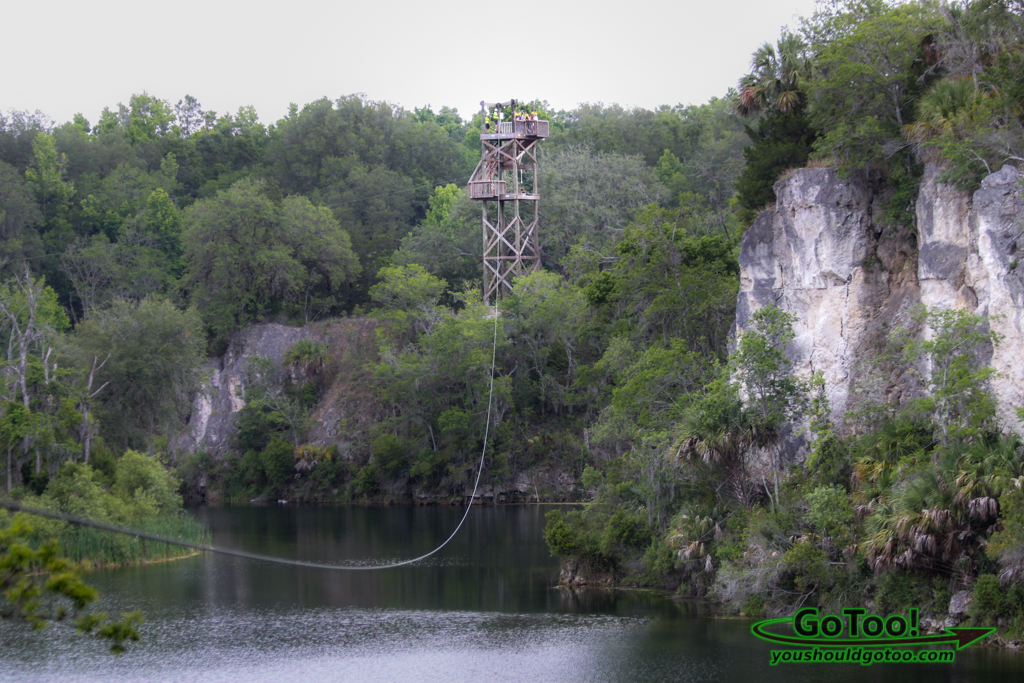 The Canyons Zip Line and Canopy Tours has over a mile of the longest, highest and fastest zip lines in Florida. Along the one mile course there are 9 breathtaking ziplines, 2 gripping bridges and a surprise waiting for us at the end.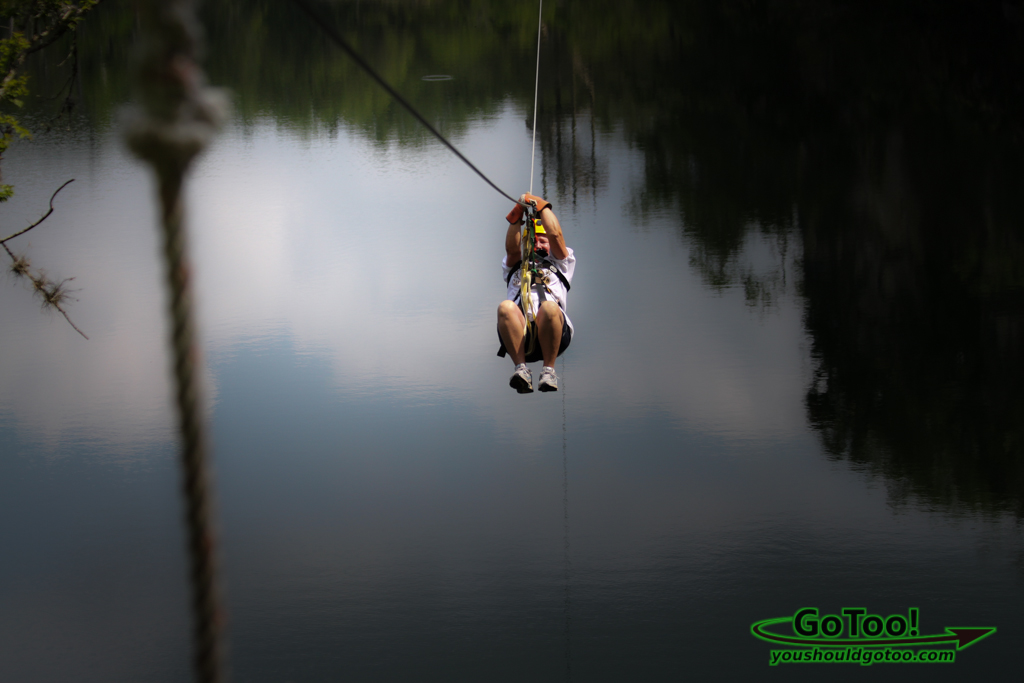 Ziplining over 1,000 feet across the canyon and hundreds of feet high, reaching speeds of up to 45 miles an hour is an exhilarating way to get your adrenaline pumping!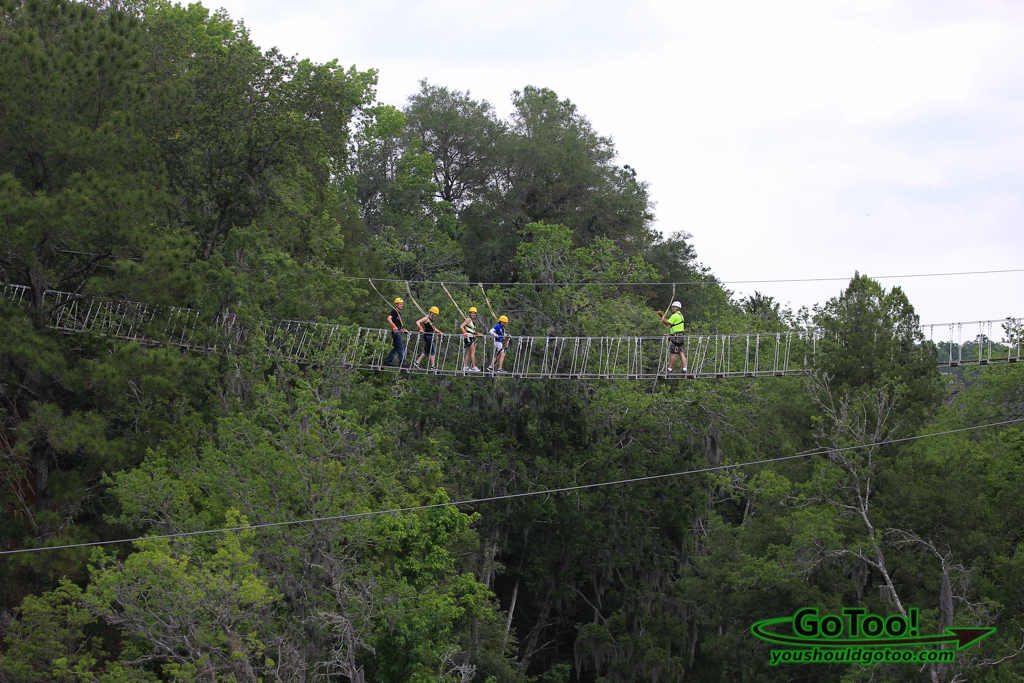 The suspension bridge towards the end of the course is very long and very cool to walk across. I'm not a big fan of swaying suspension bridges so I was a little uneasy but everyone else in our party seemed to enjoy crossing the bridge. You're tethered the entire length of the bridge so there's really no need to be scared. The scenery while crossing the bridge is beautiful too.
This is the end of the line…surprise! A 30 foot rappel that strangely enough had all of us more concerned than zipping hundreds of feet above a rock quarry.
With a bit of instructions on repelling techniques and just as much persuasion, we each took the challenge…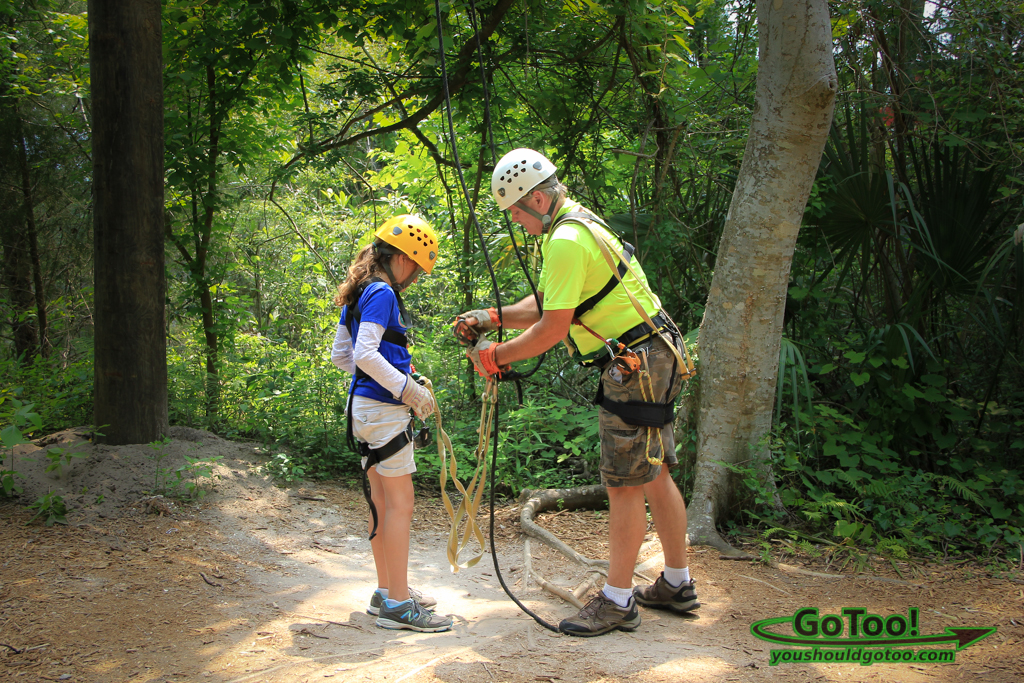 And when we were all done, rappelling was one of the easiest things we did that day! Our group ranged in ages from 10 to 65 and we all had a fabulous time. And a special congrats to the youngest in our group, she was amazing!
After completing the entire course, we made our way back to the welcome center. We were rewarded with a "Certificate of Completion" and the knowledge that we had all conquered our fears…at least for today!
You can visit The Canyons Zip Line and Canopy Tours website for more information and reservations.
You can also visit RestaurantsInOcala.com for restaurant ideas in the local area.
We'd love to go back and we've heard that they're still upgrading. Hard to image anything being able to top this! We had a blast and we hope anyone planning a future trip does the same.
Have you been to The Canyons Zip Line and Canopy Tours or experienced another zipline tour? We'd like to hear about your experiences too.
Related Reviews-