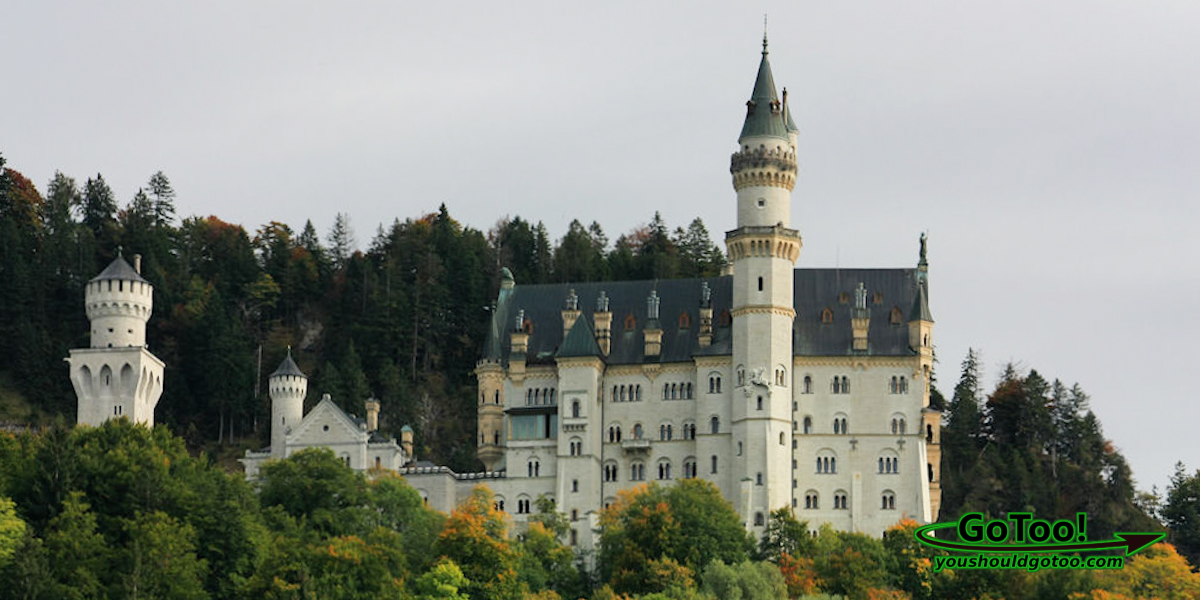 Did you know that Cinderella's Castle in Disney World was inspired by Neuschwanstein Castle in Germany? Standing in front of this magnificent structure with its view of the surrounding mountains and lakes it's easy to see how Neuschwanstein Castle inspired the design for Disney's Cinderella's Castle. Every little girls dream!
Neuschwanstein Castle is Germany's most visited castle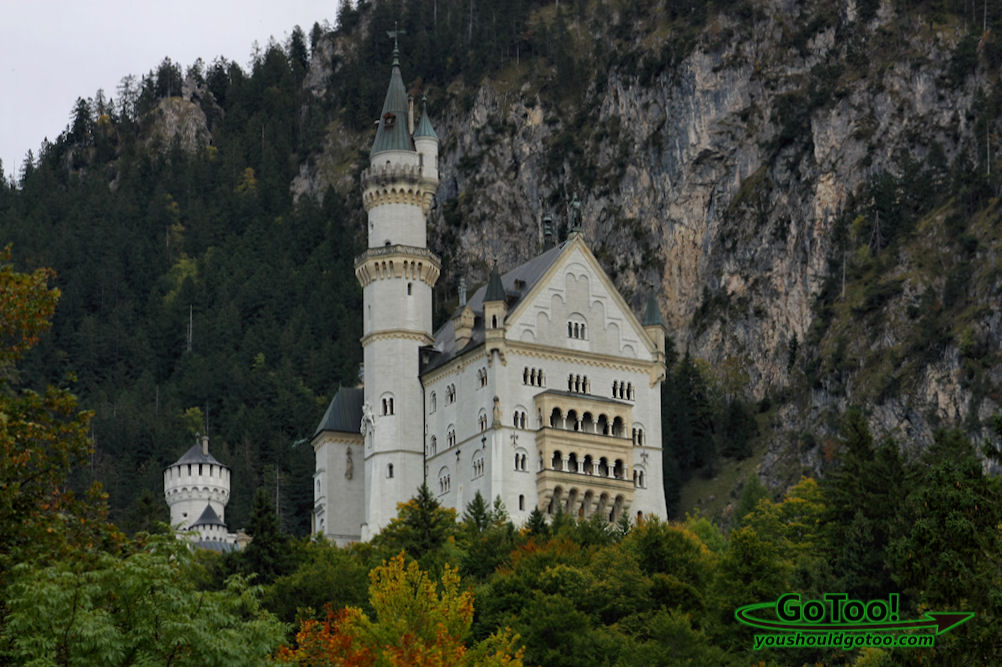 The view up the mountainside of Neuschwanstein Castle is surreal, a sight not to miss. How exciting to see the "original" Cinderella's Castle in its beautiful mountain setting. Neuschwanstein Castle is located above the village of Hohenschwangau near Füssen in southwest Bavaria, Germany.
 Bavarian Countryside Along the Way to Neuschwanstein Castle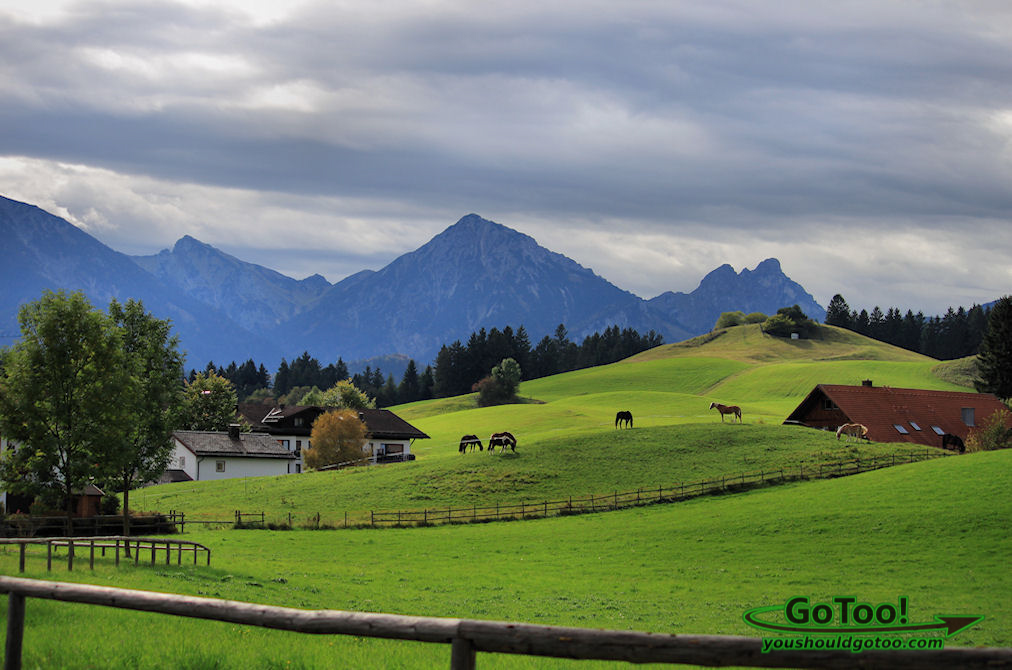 About Us


Hi! We are Lou and Barbara, a world traveling, nature loving couple searching out new and interesting places to explore, photograph and share with you our readers.CONTINUE READING
The Bavarian countryside we passed along the way was stunning. Small villages, farms and pastures lined the way and we were surrounded by picturesque mountains.  It was a pleasant drive to the village of Hohenschwangau.
Shopping in Hohenschwangau Village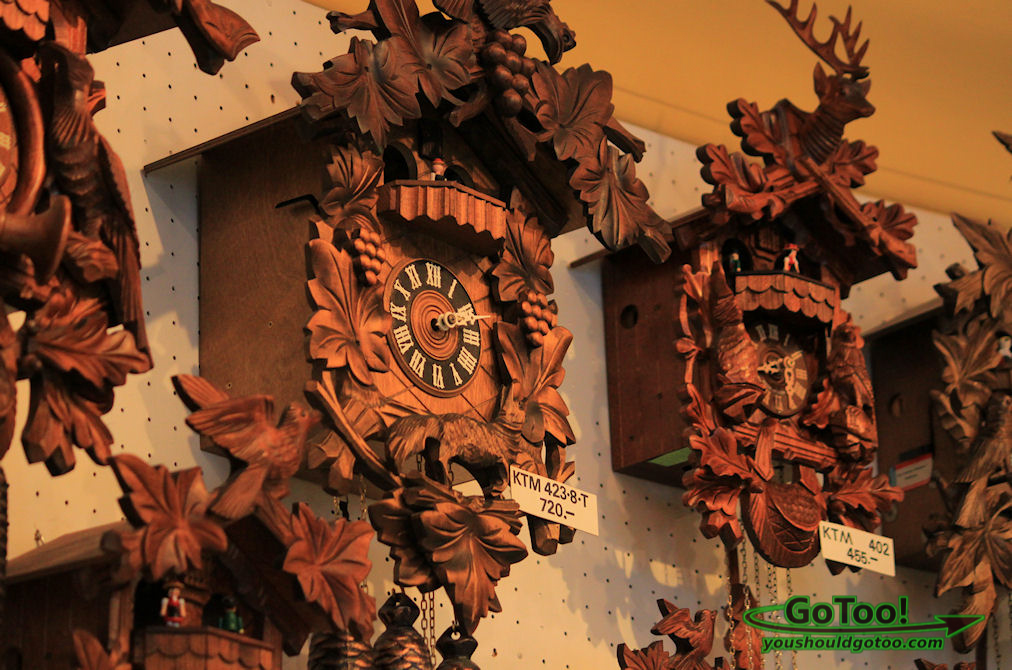 Arriving at the village of Hohenschwangau you will find it to be a quaint German village. We spent time there shopping in the many gift shops and sightseeing around this lovely little village. There are several restaurants with many different food options. This is also where tickets may be purchased for Castle tours.
Once you have purchased your ticket for the tour of Neuschwanstein Castle, you will have an assigned time to begin the guided tour. You tour number and time will be printed on your ticket. The average time between the time you purchase your ticket and the time your tour begins can be between one to two hours. We found this a good time to visit the gift shops and find souvenirs to bring back home with us. Germany is famous for it's Cuckoo Clocks and you will find many different styles and sizes here.
Touring Neuschwanstein Castle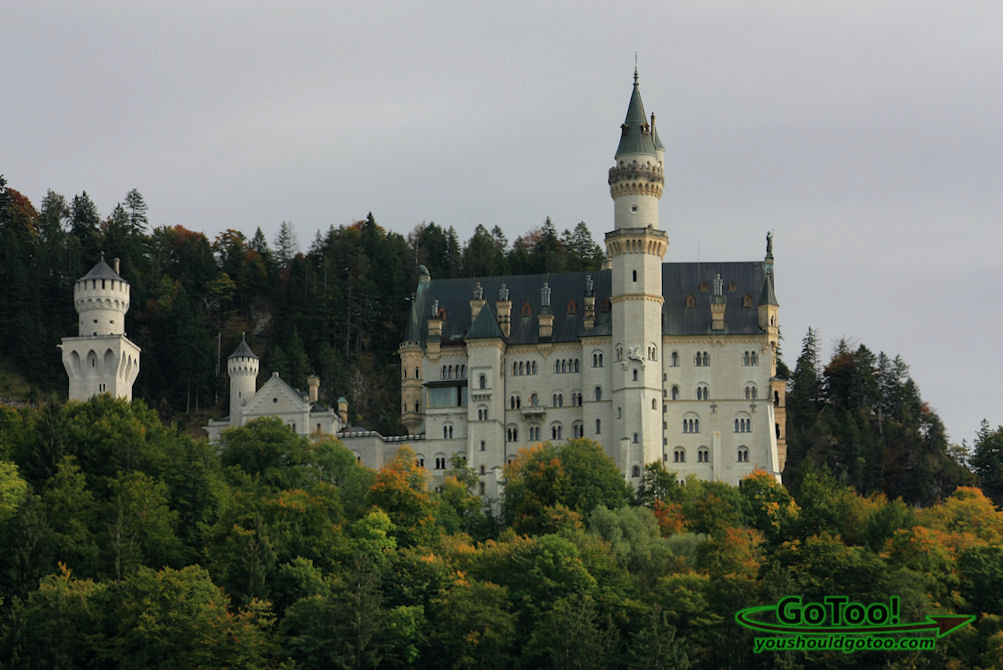 Walking to the castle is the least expensive way to go but – the walk is a little over a mile long and it's an uphill walk. Not really a problem for those in good physical condition but be prepared for a long walk up and then down following your tour. Other options for arriving at the castle include a horse carriage or bus. The horse carriage will take you to the base of the castle. The bus does not go to the castle itself but stops at the Marienbrucke Bridge leaving some distance to reach the castle.The interior of Neuschwanstein Castle is incredibly ornate and extravagant. It's an awe-inspiring sight, one that will not soon be forgotten.Guided tours last approximately 35 minutes. Unfortunately, photography is not permitted inside the castle so we had to be content with taking photographs of the castles exterior.
Neuschwanstein Castle is stunningly beautiful and full of history. We loved seeing the castle and visiting the town of Hohenschwangau.
Check this website for further information about the village of Hohenschwangau and visiting Neuschwanstein castle http://www.hohenschwangau.de/430.html
Have you visited Neuschwanstein Castle? We'd love to hear about your experiences.
Please add a comment below!
Related Reviews-