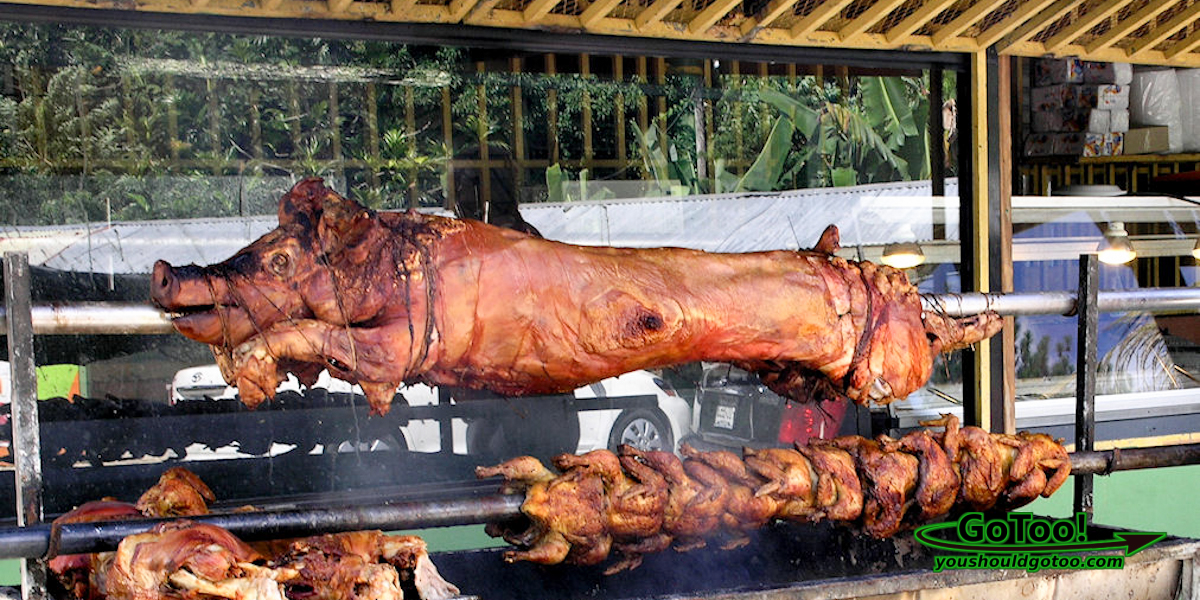 Located high in the mountains, Guavate is Puerto Rico's hidden gem…
Come along as we explore Guavate, Puerto Rico!
Want to try traditional Puerto Rican lechón (whole pig roasted over an open flame)? Then Guavate, Puerto Rico is the place for you. One thing you should know about Puerto Rico is that some of the best food on the Island can be found in Guavate. When in Puerto Rico you will not want to miss a visit to this hidden gem. Guavate, located high in the mountains of Puerto Rico, is a 45 minute drive south from San Juan and well worth the trip! Known locally as La Ruta de Lechón (Roast Pork Highway) you will take a scenic drive through the mountains to the town of Guavate. This little mountain town is packed with lechoneras (restaurants specializing in roasted pork) and is where you will find traditional Puerto Rican lechón and all the fixings.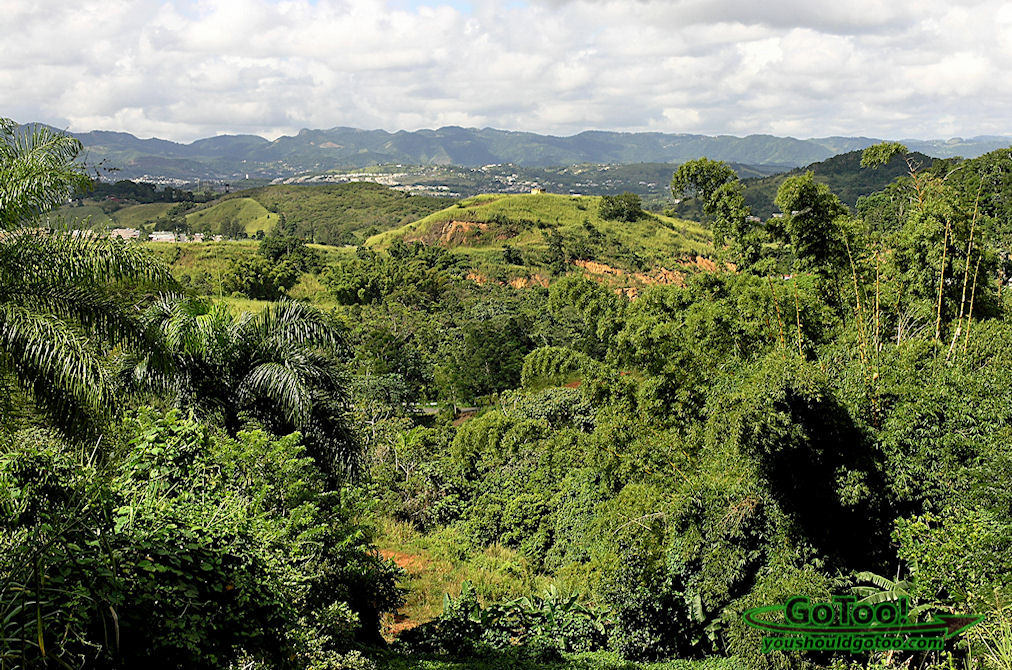 We left San Juan, headed south toward Guavate and were amazed at the beautiful tropical scenery along La Ruta de Lechón. Puerto Rico is a tropical paradise and as you climb higher in the mountains the air becomes cooler and the views more spectacular. The road to Guavate is winding and can be busy on weekends so we took our time and enjoyed the ride anticipating the delicious food waiting for us in Guavate.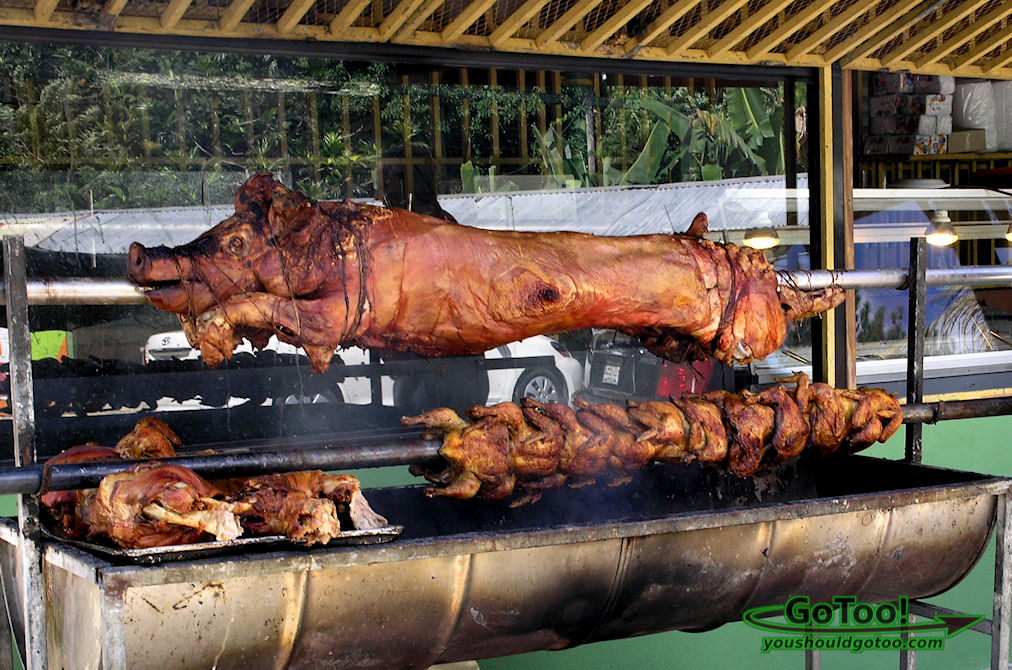 About Us


Hi! We are Lou and Barbara, a world traveling, nature loving couple searching out new and interesting places to explore, photograph and share with you our readers.CONTINUE READING
Guavate has something for everyone to enjoy – great food, live music, dancing, and a really fun atmosphere. Best of all the star of the show – delicious roast pork and all the traditional Puerto Rican side dishes; rice and beans, yucca, morcilla, tostones, mofungo and many other Puerto Rican specialties. Roast chicken and turkey are available as well. Not to mention fabulous desserts! The food is served in large quantities and is very reasonable priced. When you go to Guavate you are guaranteed not to leave hungry!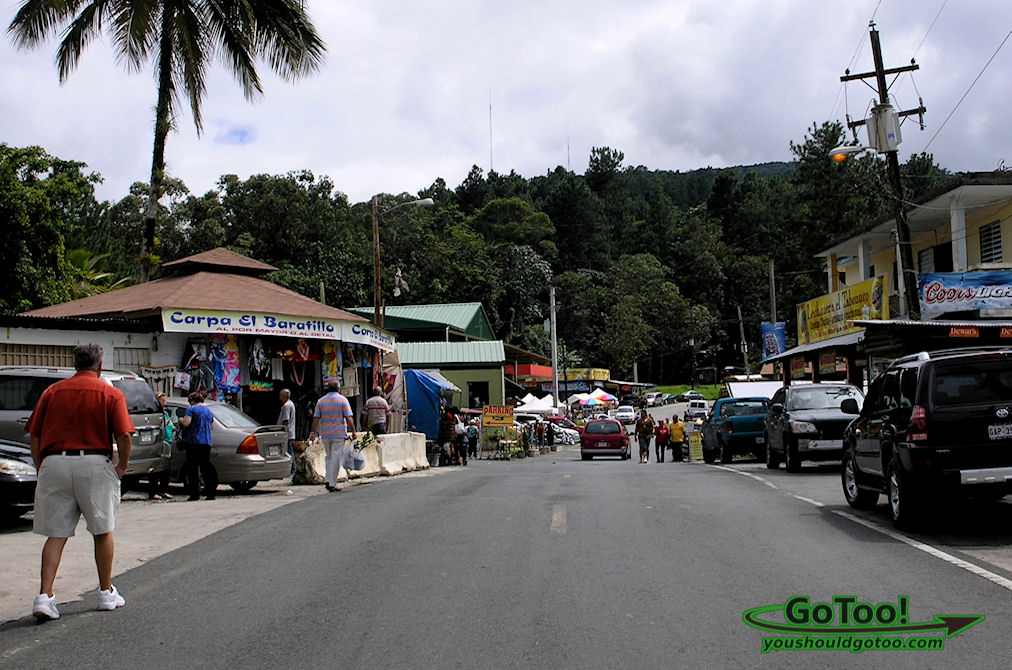 You will find Guavate busy with locals and tourist alike coming to enjoy the excellent food and entertainment. The best time to visit Guavate is on the weekends. Try to arrive around noon as this is a very popular day trip and it can get crowded. We made several stops along the way to check out a number of different lechoneras that line the road.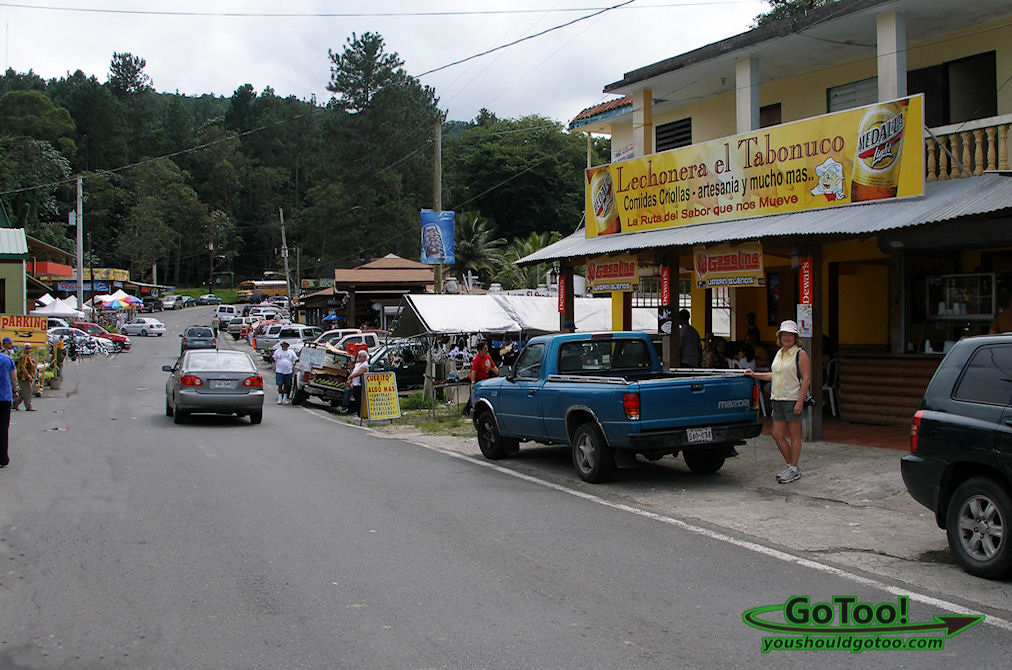 We continued to the center of the main group of lechoneras in Guavate and we were happy we did. The atmosphere here is lively with plenty of food, music and families enjoying their time together. We checked out a couple of lechoneras before making our decision on where to order. This was actually part of the fun! We decided on El Rancho Original. The food was tasty and plentiful but from what I've been told they're all good. Ask for a sample before ordering then decide where to eat!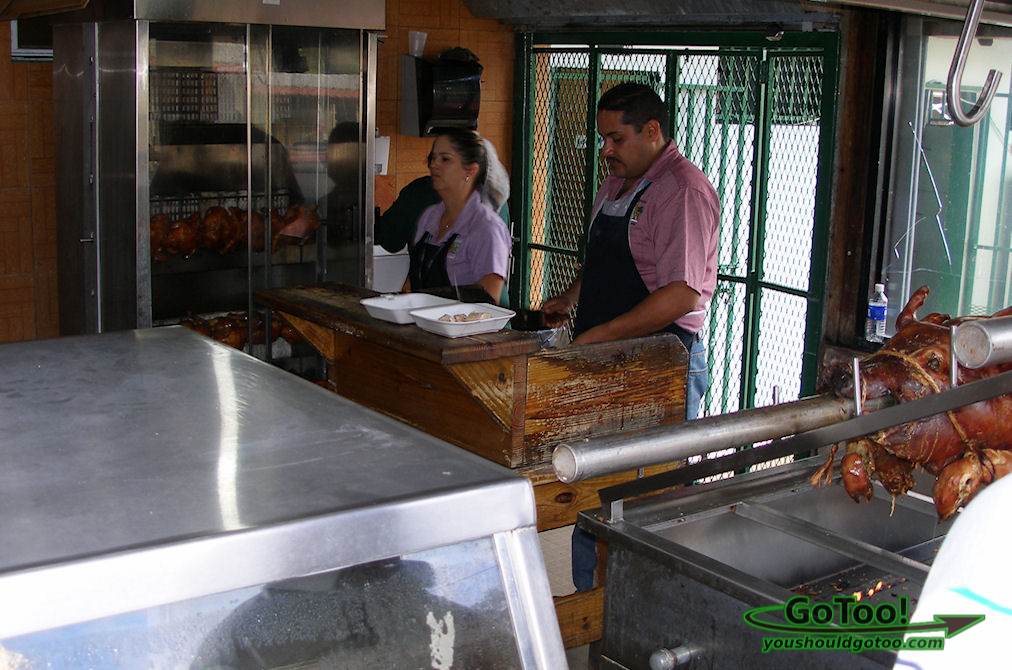 Place your order and watch as they chop up the roasted pork with a machete…quite a show. If you are not familiar with Puerto Rican food don't worry, we found the servers very helpful in assisting us with an explanation as to what all the different side dishes were.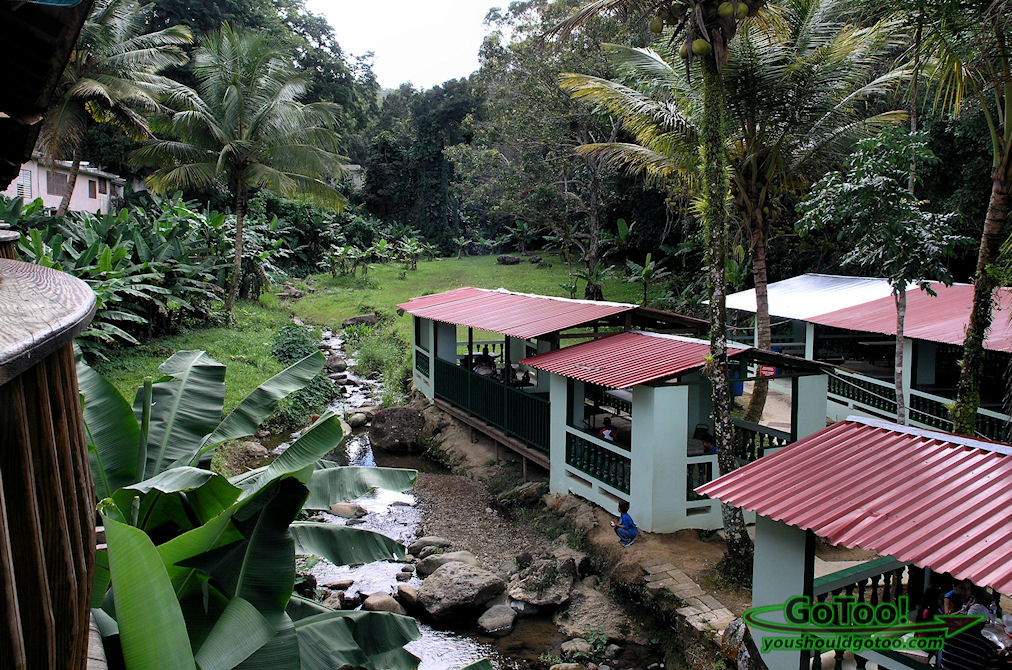 We chose the open air seating area overlooking tropical scenery that reminded us of the lush landscape we saw at the entrance to the Rio Camuy Cave. The view was gorgeous with cool mountain air to enjoy our authentic Puerto Rican meal …what's not to like?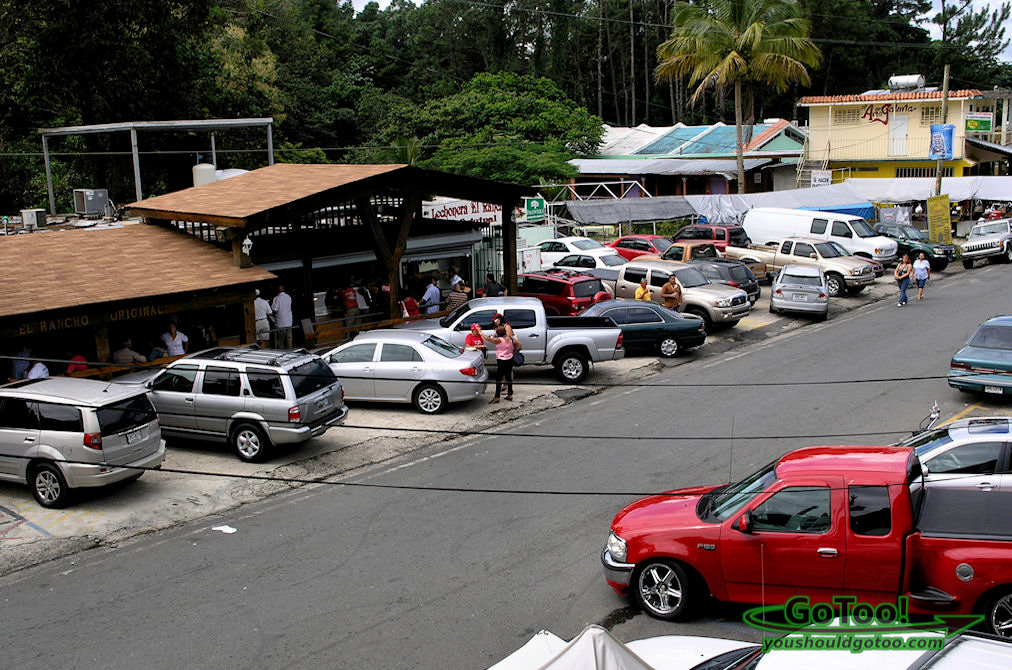 Guavate, Puerto Rico Roast Pork Dinner
After selecting where to eat, ordering our food and sitting down in the covered open air seating area we were treated to a live band and dancing. Great food and great entertainment. We were not disappointed with any of our choices. The food here was excellent. Our pork was tender and tasty and the side dishes we ordered were perfectly cooked. We ordered dessert but after finishing our meal we were almost too full to eat it…almost, but not quite. The dessert was as delicious as the meal!
Guavate is a great place to visit to enjoy authentic Puerto Rican food, live entertainment and the company of the friendly Puerto Rican people. We enjoyed our visit to Guavate and would recommend it to anyone that has the time for a day trip while visiting Puerto Rico!
Directions from San Juan:
Take Highway 52 south and take exit 32 (Guavate). Make a left and head up Rd 184. to km. 27.
ENJOY!
Have you been to Guavate in Puerto Rico? We'd love to hear about your experiences.
Please leave your comments below!
Related Reviews-