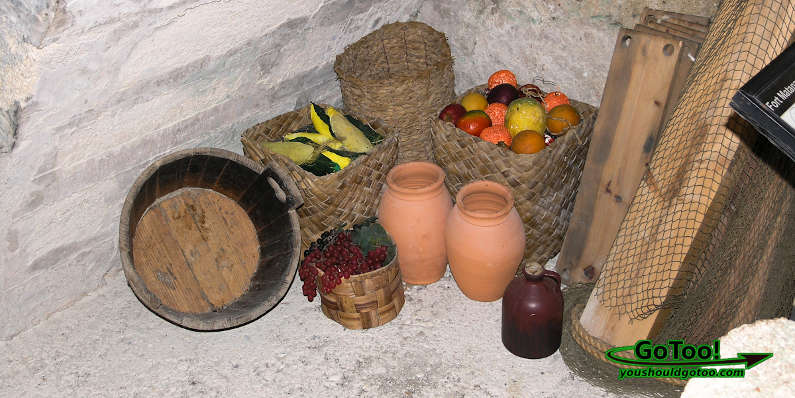 Florida's 500 years of history traces the first Thanksgiving celebrated in America to St. Augustine. Long before the Pilgrims and Plymouth Rock. What is known today and celebrated as Thanksgiving is a reenactment of a shared harvest feast of the Plymouth colonist and the Wampanoag Indians in the autumn of 1621. It was celebrated by the colonies and states for over two hundred years. In 1863, during the Civil War, President Abraham Lincoln declared that a national day of Thanksgiving be celebrated each November. But was Plymouth really the site of the first Thanksgiving celebration? Many historians are beginning to disagree with this belief.
Spanish Explorers Land on Florida's Shores Celebrate First Thanksgiving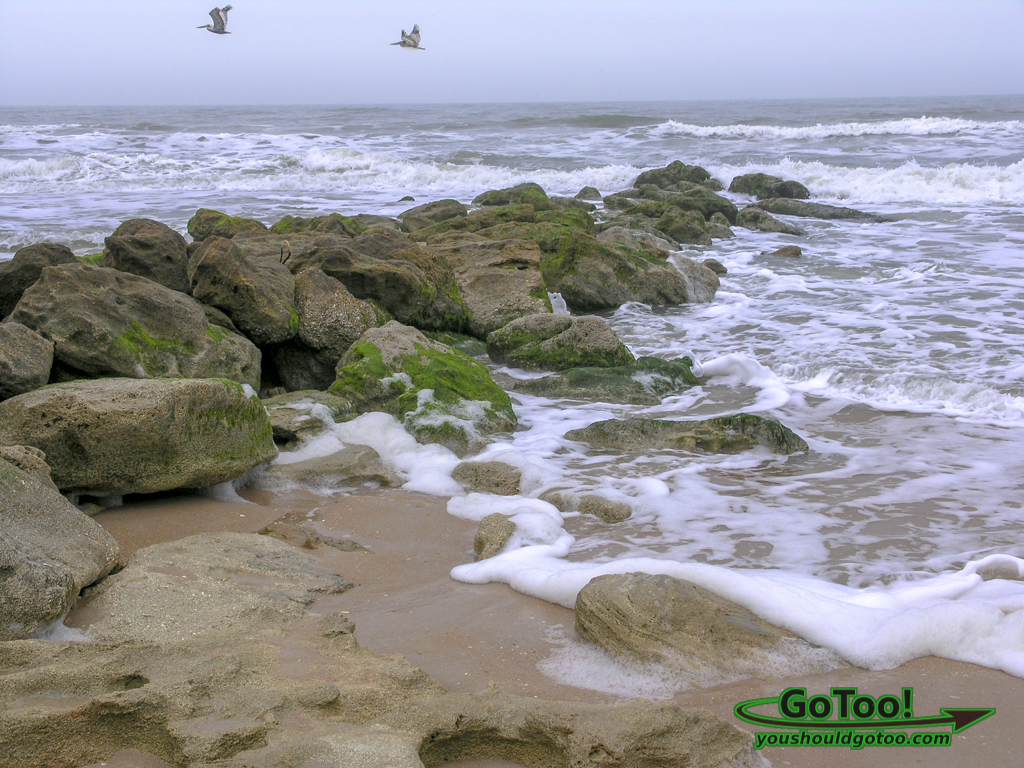 With the landing of the Spanish explorer Pedro Menendez on the shores of St. Augustine, Florida in 1565, archaeologists have established the site of his earliest encampment at the site of the Fountain of Youth Archeological Park. It is believed that here is where the first Thanksgiving in the New World was celebrated.
Fountain of Youth Near Site of First Thanksgiving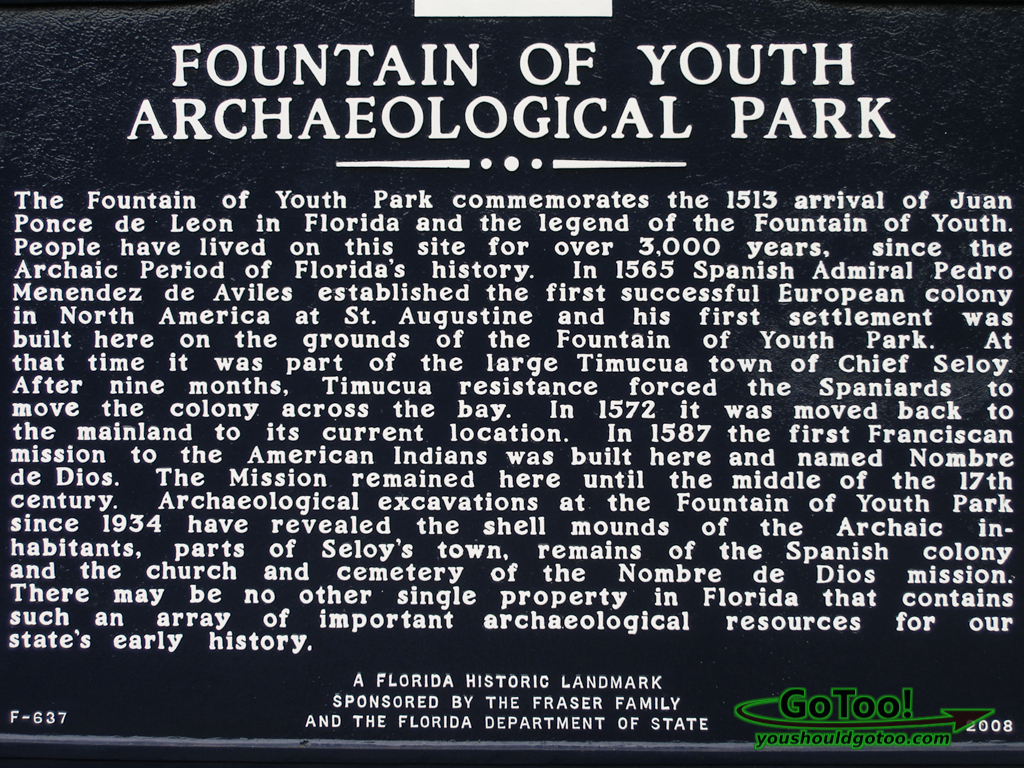 The fact that St. Augustine was founded in 1565 making it 55 years older than the landing of the Pilgrims at Plymouth has many historians disagreeing that the first Thanksgiving was celebrated in Plymouth.
About Us


Hi! We are Lou and Barbara, a world traveling, nature loving couple searching out new and interesting places to explore, photograph and share with you our readers.CONTINUE READING
Where Did the Early Spanish Explorers Settle?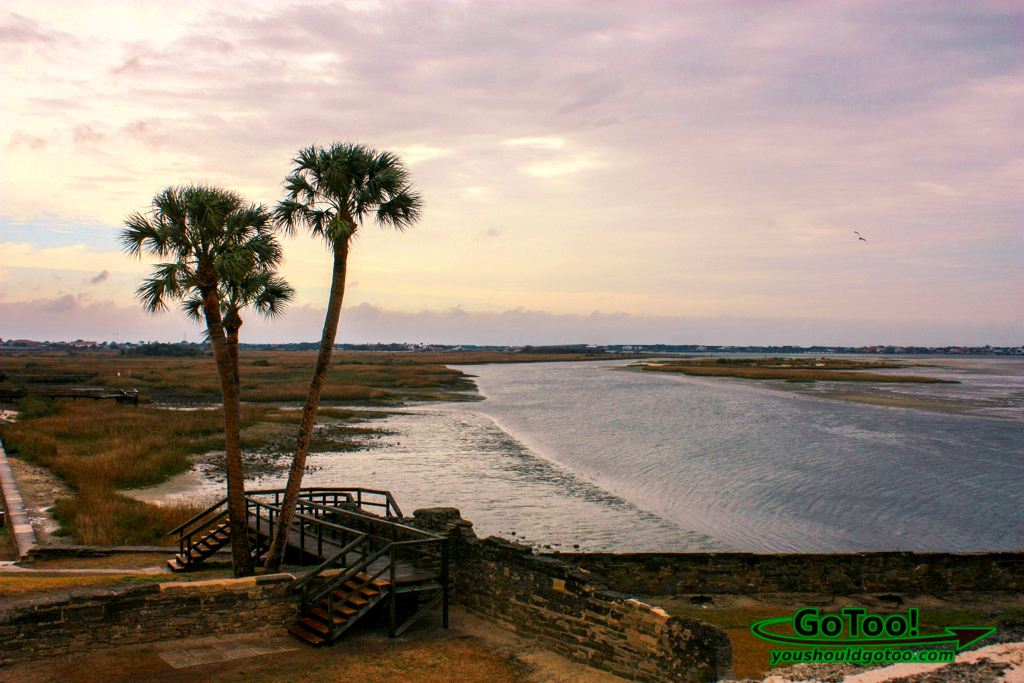 Pedro Menendez and his men landed on the historic shores of St. Augustine, Florida. Archaeological evidence shows that the site of their landing was where the Timucuan Indian village of Seloy was located and where Menendez set up his first settlement. The Village of Seloy was named for the Timucua Indian Chief Seloy.
Chief Seloy peacefully greeted the Menendez expedition when it arrived in 1565. Menendez declared time for a Thanksgiving Mass and a celebratory meal. After holding a mass to thank God for his crew's safe arrival, Menendez invited members of the local Timucua tribe to join him in a celebration dinner. This would have been the first such gathering of native people sharing a meal with the European settlers.
Celebrating the First Thanksgiving in the New World
Menendez and the Seloy natives would have celebrated the first Thanksgiving in the New World in 1565. The meal would probably have consisted of salt pork, garbanzo beans, olive oil, bread and red wine. The Seloy people may have contributed oysters and clams to this festive meal.
So why do we celebrate the Pilgrims gathering in Plymouth with the Wampanoag Indians in 1621 as the first Thanksgiving celebrated in the New World?
The English won over Spain and France for the control of North American. Therefore, its English laws, customs, ceremonies and traditions that influence the way of thinking for the American people.
St. Augustine is our nation's oldest city and the site where many firsts have occurred…
Learn more about our nation's early history and read our post below that includes the following topics:
• Florida Celebrates 500 years of history
• Ponce de Leon's search for the Fountain of Youth
• Pedro Mendez's battle with the French
• The oldest existing seacoast fort in US history
• See the barracks, cannons and soldier reenactments
• Learn about the city gate and old colonial buildings
• The oldest wood schoolhouse in the USA still stands
• Mission of Nombre de Dios, site of the first Mass
YouShouldGoToo.com's – St Augustine Florida Celebrates 500 Years of History
For more information on the history of Thanksgiving Holiday:
History.com's – Thanksgiving
History.com's – Lincoln Proclaims Official Thanksgiving Holiday
Related Reviews-